Area Priest Indicted on W.va. Sex Crime Charges

WLWT
February 2, 2010

http://www.wlwt.com/news/22413407/detail.html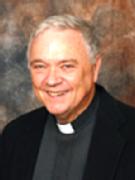 Rev. Robert Poandl



Man Claims Priest Molested Him During '91 Trip

CINCINNATI -- A grand jury in West Virginia indicted a Cincinnati priest last week on child sex charges.

The charges against the Rev. Robert F. Poandl are related to a complaint filed by a 28-year-old Cincinnati man who said he was molested by the priest during a 1991 trip to Spencer, W.Va. The man said Poandl molested him when he was 10 years old at the Holy Redeemer Catholic Church Rectory.

Police investigated the man's claims and a grand jury indicted Poandl on Jan. 26 on charges of first-degree sexual abuse, first-degree sexual assault and sexual abuse by a custodian. Poandl was released on bond last week.

Poandl is a member of the Glenmary Home Missioners, a religious society of priests and brothers, in Cincinnati.

The Rev. Dan Dorsey, president of Glenmary Home Missioners, said that Poandl "has denied and continues to deny the allegation." He added that Poandl has never faced such accusations in the past.

Dorsey said Poandl was moved from his ministry assignment in Georgia last June, when the allegation came to light, and was brought to the Glenmary Residence in Cincinnati. Dorsey called the move part of the organization's "Policies for Maintaining Ethical Ministry With Minors."

Dorsey said Poandl has not publicly functioned as a Catholic priest since he was moved.

"This is a very difficult, painful time for everyone associated with this case," said Dorsey. "We await a just decision based on the facts of the case."