Following the Trail of Sexual Abuse in the Us...

Tribune
February 7, 2010

http://www.tribune.ie/article/2010/feb/07/following-the-trail-of-sexual-abuse-in-the-us/

Fr John Flynn

He stood down from his parish in San Antonio, Texas, in 1997 after admitting he molested a teenage girl in the 1970s. After he went into therapy, Bishop Edmond Carmody, a friend, then allowed him to serve in a parish in Longview, Texas despite his earlier admission of abuse. Carmody's successor asked Flynn to step down in 2002.

Fr John Lenihan

He engaged in oral sex with a 14-year-old girl, and admitted that he got a 16-year-old girl pregnant, taking her in for an abortion. The church paid more than $1.5m to settle multiple abuse claims against him in the 1970s, and the Orange County cleric agreed to be defrocked by the pope. The late Bishop Norman McFarland had allowed Lenihan to stay in the diocese even though he had been accused of rape, and, later, his successor, Bishop Tod Brown, admitted he allowed Lenihan to work in a parish with an elementary school.

Fr Joseph Maguire

He was sentenced to 44 years in prison after admitting he sexually assaulted three boys in New Hampshire. The prosecutor said he had sexually abused at least 10 boys in a 30-year period, starting in the 1970s. He died in prison.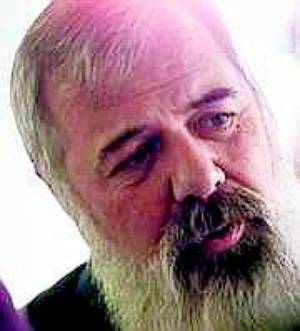 Fr Mike Cashman: 'improper'



Fr Michael Cashman

Beloved as 'Father Mike' by the people of his parish in Metuchen, New Jersey, he was a spiritual advisor to New Jersey governor James McGreevey, baptised one of his two children and offered the benediction at his inaugural. But in 2002 he was accused of having molested a mother and her two teenage children, a daughter and son, over a period of several years. The church paid $145,000 to the victims along with another woman, who accused him of improper conduct. A church court in 2009 found him guilty of abusing a child in the 1980s and he was removed from the ministry.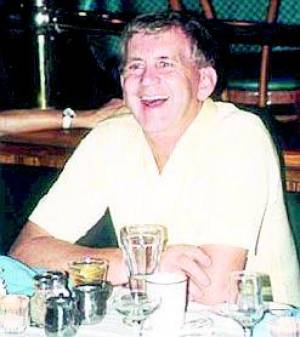 Matthew Fitzgerald: banned



Fr Matthew Fitzgerald

Bishop Anthony O'Connell made it possible for Fitzgerald to retain his priestly duties in Palm Beach, Florida, despite allegations in a lawsuit that he had repeatedly molested teenage boys and young men. Before that, Bishop John McGann, serving in Long Island, moved him to another parish after receiving a complaint he had abused a boy in 1984, and then recommended him for transfer to Florida in 1989, where he continued to abuse boys into the 1990s. He was finally banned from duties in Palm Beach in 2000. The combined dioceses paid more than $100,000 to one victim alone.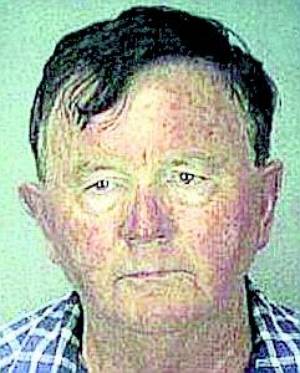 Andrew Millar: sodomiser



Fr Andrew Millar

Millar went to prison and was later defrocked by the Vatican for sodomising a mentally disabled 10-year-old boy in a public toilet in New York in 1999.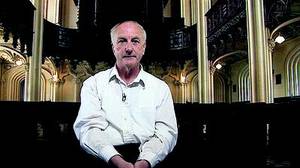 Father Oliver O'Grady: cost the church more than ˆ13m in compensation



Fr Oliver O'Grady

He admitted molesting or attempting to molest as many as 50 boys and girls in LA, and eventually served seven years in prison for his crimes. He cost the church more than $13m in compensation and now lives in Ireland.

Fr Brendan Smyth

Smyth left a trail of sex abuse in Britain, Ireland and the US, serving in Rhode Island and North Dakota. In all, Smyth abused scores of children from the 1960s to the 1980s before he was finally convicted of his crimes in Ireland and twice sentenced to prison, where he died.

Bishop Anthony O'Connell

Resigned after admitting he had sexually abused two young men at a seminary in Missouri where he was a faculty member and then rector. Further inquiry found that, starting in the 1960s, he had been sexually involved with nine young men, both as a priest at the seminary and as bishop in Knoxville, Tennessee. He resigned his position as the bishop of Palm Beach in 2002. Pope John Paul II assigned O'Connell to lead the Palm Beach Diocese in 1999, to help it heal after the resignation of Bishop Joseph Keith Symons, who admitted that he had sexually molested five boys earlier in his career. "I'm mortified and I'm saddened and embarrassed and ashamed," said O'Connell upon his resignation.

Fr Andrew Ronan

Served in Ireland, Chicago and Portland, Oregan. He admitted sexually abusing young men in Ireland, then was exported to the United States, where he continued his predatory activity in the 1960s in Chicago and Portland. In a major case, the US judiciary has kept alive a lawsuit seeking to make the Vatican pay restitu­tion for the abuses of its priests. Ronan was defrocked in 1966 and died in 1992.

Fr Donal Collins

Convicted in 1998 of sexually abusing several boys at St Peter's College seminary in Florida and sentenced to four years in prison. When the first reports of child sexual abuse were made to the Ferns diocese in 1966 about Collins he was sent to a parish in London for two years, the report said. The report noted that the then bishop of Ferns, Donal Herlihy, did not tell the diocese of Westminster to which he was sent why he was removed from St Peter's College, Wexford, where he had been a science teacher. He worked in a parish in Florida from 1991-93 when he was sent to attend a treatment center in Hartford archdiocese. He served just one year at the Curragh prison for his crimes in Florida. He was released in 1999.

Fr Paul Madden

Admitted to sexually abusing a 13-year-old boy in the diocese of Natchez-Jackson, Mississippi. Bishop Joseph Latino allowed him to remain in the ministry even though he admitted sexually abusing the child. The victim said in a lawsuit that Madden abused him while they were on a trip to Ireland. The church settled a multi-million lawsuit with the victim. A missionary in Latin America for many years, Madden was accepted in a diocese in Peru in 2003.

Fr Patrick Callanan

The Catholic diocese of Tucson, Arizona, announced that he was one of 26 priests in the diocese who had molested 96 children between 1950 and 2004. Callanan had served in four parishes from 1952 to 1964, but the abuse allegation was not received until 2002, 27 years after his death in 1975.

Fr Thomas English

Sued in 2003 for having abused a minor in 1969 in a parish in Pomona, Los Angeles. The Los Angeles archdiocese says the allegations were unfounded, but the lawsuit remained active, which means a therapist concluded they were credible. The finding by a therapist is required before a lawsuit can be filed.) English is deceased.