Catholic Church Removes Former Parish Priest and Principal after Sexual Abuse Allegations

By Derek Harper
Press of Atlantic City
March 3, 2010

http://www.pressofatlanticcity.com/news/breaking/article_59909e24-2633-11df-9750-001cc4c03286.html

The Camden Diocese recently removed a Catholic priest from the ministry because of sexual abuse he committed 29 years ago, diocese spokesman Andrew Walton said Tuesday.

The Rev. Brendan V. Sullivan, 75, "may not function as a priest and may not present himself as a priest," Walton said.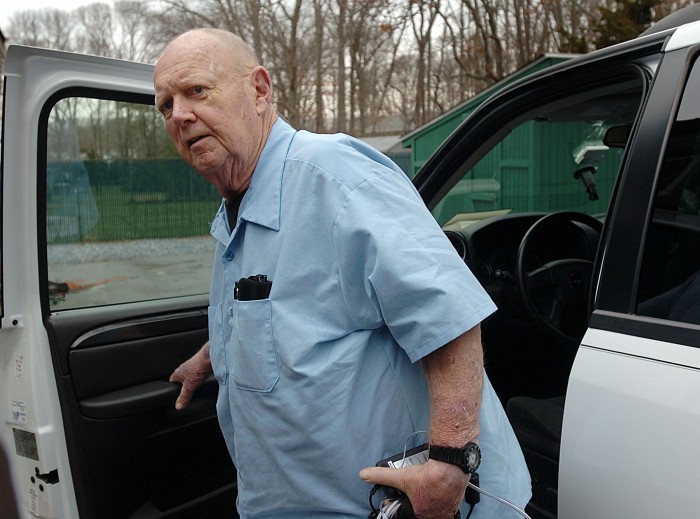 The Rev. Brendan V. Sullivan answers questions outside his Northfield home on Tuesday.



Sullivan served in parishes in Margate, Absecon and Ventnor, and was a former principal at Holy Spirit High School.

Walton said a man, now 43, told the diocese in February about an incident that happened in 1981, when the unidentified man was 14. The man used a toll-free hotline the diocese established for reporting allegations of abuse.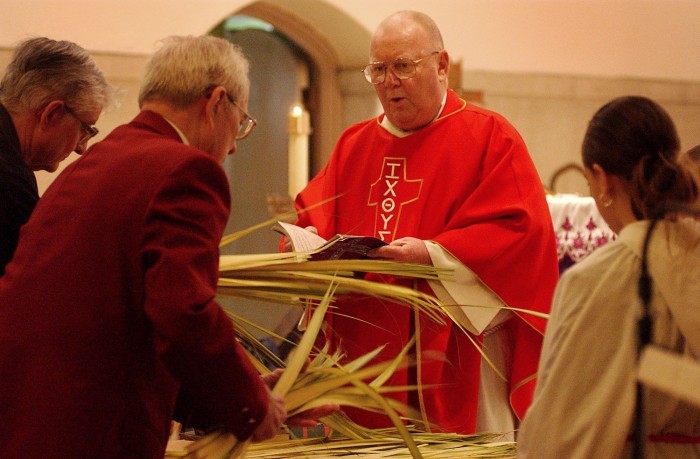 2003 file photo of Father Brendan Sullivan blessing the palms to be passed out to parishioners before an evening mass at the St. James Roman Catholic Church in Ventnor.



Walton said the Atlantic County Prosecutor's Office was notified, and after the diocese reviewed the matter, it removed Sullivan, who had retired from substantial parish work in 2004.

The diocese released no specific information on when, where or what happened. At the time of the incident, Sullivan was with Assumption Parish, Atco, Camden County, but it was reported to Atlantic County authorities last month because that's where the incident occurred.

Sullivan acknowledged to The Press of Atlantic City that the incident occurred, but said it happened only once.

He said he met the boy in Atco and knew him several years before and afterward, saying he played an advisory role in the relationship.

He declined to say when or where the incident occurred, and did not know why it was surfacing only now.

Sullivan said no one from the Atlantic County Prosecutor's Office had contacted him, but the diocese interviewed him about the incident in February.

"They told me what the situation was," he said. "They spoke more than they asked."

The diocesan decision upset him, Sullivan said. "I lost my livelihood."

He also complained that the Diocese of Camden took the step last week to publish his removal in its newsletter, the Catholic Star Herald.

"It's not like this is the first episode of this sort of thing," Sullivan said of the alleged pedophilia.

Sullivan will likely not face criminal charges, Atlantic County Prosecutor Ted Housel said.

Housel declined to comment on any investigation. He said the New Jersey statute of limitations on a hypothetical sexual abuse crime that occurred in 1981 would pass in 1987.

Sullivan wrote many letters to the editor of The Press of Atlantic City over the years on hot-button matters, including abortion, stem-cell science and the issue of pedophilia in the church.

In 2002, he wrote, "The pedophilia scandals rocking the Catholic Church present a challenge that will only be faced with sunshine, honesty and accuracy. ... The true victims must be comforted and healed, while the opportunists and frauds must be exposed and denounced."

Sullivan has lived on Ridgewood Drive in Northfield since 1970, in a ranch home he bought with once-fellow priest James J. Hally, who subsequently left the ministry and married.

The one neighbor who would talk about Sullivan on the record, Tom Cifelli, said Sullivan largely kept to himself. Cifelli said he helped Sullivan with small jobs around the house such as taking out the trash.

Sullivan graduated from the College of the Holy Cross in Worcester, Mass., in 1955 and was ordained in 1960, serving in 10 parishes in southern New Jersey.

These locally included Blessed Sacrament Church, Margate, 1965-1975; St. Elizabeth Ann Seton Roman Catholic Church, Absecon, 1976-1978; and St. James Parish, Ventnor, 1987-2004.

After two years on the faculty of Camden Catholic High School, he served as the vice principal of Holy Spirit High School between 1964 and 1973, and then as principal from 1973 to 1978.

He was then reassigned to Our Lady of Grace Roman Catholic Church, Somerdale, Camden County, and never worked in education again.

"When I was ordained, there weren't any priests in education," he wrote in his 1978 letter to Holy Spirit parents. "After a year of parish work, I was dragged, kicking and screaming, out of the rectory and sent off to Villanova to get educated (it didn't work). I soon came to love the high school business and now, 17 years later, I am being sent out of it and back into parish work, which I am confident I will continue to love as I always have."

Contact Derek Harper:

609-272-7046

DHarper@pressofac.com