Molestation Allegations against Local Catholic Priest Withdrawn

By Bruce Nolan
The Times-Picayune
March 18, 2010

http://www.nola.com/crime/index.ssf/2010/03/molestation_allegations_agains.html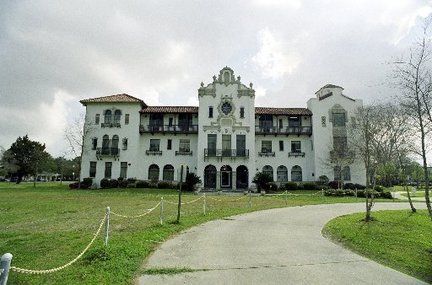 Monsignor Ray Hebert supervised Madonna Manor for a time as head of Catholic Charities. The building was photographed in 2000.
Photo by Susan Poag,The Times-Picayune archive


A local Catholic priest accused of molesting four boys years ago at a church-run shelter in Marrero has cleared his name after the accusers formally withdrew their claims.

Attorneys for the accusers earlier this month filed an acknowledgment in court that Monsignor Ray Hebert did not molest their clients when they were children at Madonna Manor, a Catholic institution Hebert supervised for a time as head of Catholic Charities.

The admission comes four years after Hebert, 81, sued them for defamation.

In the past five years, more than a dozen men who lived at Madonna Manor as children have filed suits against the Archdiocese of New Orleans. They claim that various priests, nuns and lay employees beat, terrorized or sexually abused them. The lawsuits also cover alleged abuses at Hope Haven, a nearby sister institution, mostly during the 1950s and 1960s.

The archdiocese last fall settled a package of lawsuits brought by former residents of Hope Haven and Madonna Manor for $5.2 million, but other claims remain.

Four men, Stacey Brown, Larry Daigle, Ted Lausche and Albert Miller, named Hebert among their many abusers. Hebert, a senior pastor and church administrator, protested his innocence from the beginning and sued to clear his name.

"I really don't know whether any of these men were abused or not," Hebert said Thursday. "I know I did not abuse them, and I know I was never aware they were abused by anyone else."

Shortly after the claims were first made, an archdiocesan review panel set up to examine such accusations advised then-Archbishop Alfred Hughes that the evidence against Hebert was too sketchy to warrant his removal from ministry.

Harold Dearie II, a Metairie lawyer who waived his fee to take Hebert's case, said he was convinced Hebert was the victim of mistaken identity. Hebert visited the institutions only occasionally to deal with staff and administrators, rather than the children, Hebert said in court filings.

In 2008, one accuser, Daigle, said he found a photo indicating his tormentor was not Hebert. Another accuser, Brown, died; a third was found to be too emotionally disabled to proceed; and the fourth elected to withdraw as the defamation suit neared trial.

While Dearie took the case for free, Hebert estimated he paid $3,000 for copying and other fees. He said he paid for his case out of his own pocket, without help from the archdiocese.

Hebert did not seek damages in his defamation suit and collected no money after the accusations were withdrawn, Dearie said.

"This is all I ever asked, to have my name cleared," Hebert said.

Still, other cases involving alleged abuse at the two institutions remain active, and Archbishop Gregory Aymond, in settling some suits last year, said he was convinced some of the abuse claims are authentic.

Hebert's case seems to be the first locally in which accusers have recanted publicly. Nationally, "false reporting of sexual abuse by children is very rare," said Kathleen McChesney, who headed the child protection department established by the United States Conference of Catholic Bishops after the national scandal broke.

Hebert said Thursday he had no sense that staff at either of the two places were possibly terrorizing children sent there for safekeeping by courts or dysfunctional families.

"My whole impression, the whole time I was director of Catholic Charities when I worked with those institutions and the superiors of those institutions, was that they were running basically good programs," Hebert said.

Although some plaintiffs' suits contain case workers' notes that children had been beaten by staff, Hebert said state inspectors and church case workers did not sound alarms that caught his attention.

"I have the feeling that if we could gather all the children at Madonna Manor today, the majority would be very positive about their stay there. But to say no child was ever abused, I could not say that.

"But I also know what was said about me, and that was false."

Bruce Nolan can be reached at bnolan@timespicayune.com or 504.826.3344.