Priest Accused of Abuse Removed from Duties

By Charles Gazaway
WAVE
March 24, 2010

http://www.wave3.com/Global/story.asp?S=12193385

LOUISVILLE (KY) -- The Archdiocese of Louisville has removed a Kentuckiana priest from all ministerial duties after a sexual review board determined there was enough credible evidence of improper conduct.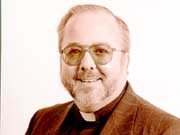 Fr. James Schook



The abuse allegations against Fr. James Schook date back to the mid 1980's. The Sexual Abuse Board recommended to Archbishop Joseph Kurtz that Schook lead a life of prayer and penance.

Schook was suspended and removed as pastor of St. Ignatius Martyr on Rangeland Road in July 2009. He had served at the parish for 10 years.