Trial Set for Retired Priest Accused of Child Sex Abuse

By Kate Leckie
News-Post
March 27, 2010

http://www.fredericknewspost.com/sections/news/display.htm?StoryID=102985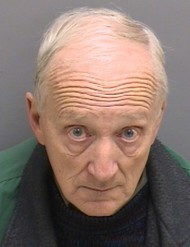 Thomas Roy Bevan



A Sept. 28 trial date has been set for a retired priest removed from his position in the Catholic Church after allegations of child sexual abuse in the mid-1970s surfaced.

During a pretrial conference Friday in Frederick County Circuit Court, Thomas Roy Bevan, 73, of Cascade, waived his right to a trial within 180 days of being charged.

On Jan. 22, a Frederick County grand jury indicted Bevan on two counts of child abuse by a custodian.

If convicted, Bevan could be ordered to serve as much as 15 years in prison for each of the offenses.

Bevan has denied the allegations.

Defense attorney Stephen F. Brennwald requested that the trial be postponed to give him more time to prepare and to consult with expert witnesses.

Assistant State's Attorney Lindell K. Angel is prosecuting the case, which will be heard by visiting Montgomery County Circuit Judge Richard E. Jordan.

In late November, the Archdiocese of Baltimore announced an investigation had determined that the allegations against Bevan were credible.

The allegations date to January and April 1976 when he served as a pastor in Frederick .

Bevan was removed from his position at the Church of St. Patrick in Cumberland in August after two people said Bevan abused them as minors while he served from 1974 to 1979 at St. John the Evangelist.

At least one alleged victim was an altar boy at the church.

Two others came forward later, alleging abuse occurred at another church elsewhere in the 1970s, an archbishop wrote to parishioners.