Weymouth Priest Accused of Sex Abuse Steps down

WBZ
April 4, 2010

http://wbztv.com/local/fr.murphy.abuse.2.1610605.html

MASSACHUSETTS -- A Catholic priest in Weymouth has stepped down after a man accused him of sexual abuse.

The Archdiocese of Boston says Charles Murphy of St. Francis Xavier Parish in Weymouth has voluntarily removed himself from public service.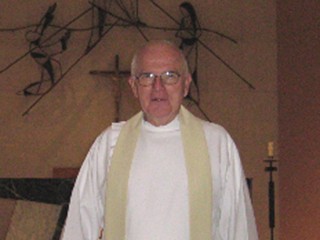 Father Charles Murphy of St. Francis Xavier Parish in Weymouth



The alleged abuse happened in the early 70s when Murphy was at St. Agatha Parish in Milton.

The attorney for the alleged victim says the abuse happened on two church field trips and twice in a bathroom at the rectory. "(The victim) was in CYO class," said Mitchell Garabedian. "He took a break and went to the men's room and lo and behold, Fr. Murphy was there and he was sexually molesting him."

"Upon receiving the allegation, the archdiocese immediately notified civil authorities of the accusation," the archdiocese said in a statement.

An investigation is now underway, according to the archdiocese.

Many parishioners at St. Francis Xavier are standing by Fr. Murphy. "I can't even tell you how good a priest he is," said one parishioner. "Our hearts are broken. It's really unfair."

The archdiocese put Fr. Murphy on administrative leave after allegations of molestation back in 2004. He was accused of abusing a hearing and speech impaired victim, but was later cleared of the charges.