Former Catholic Bishop Lahey Faces Sex Abuse Charge

By James Mcleod
Montreal Gazette
April 8, 2010

http://www.montrealgazette.com/news/Former+Catholic+bishop+Lahey+faces+abuse+charge/2779592/story.html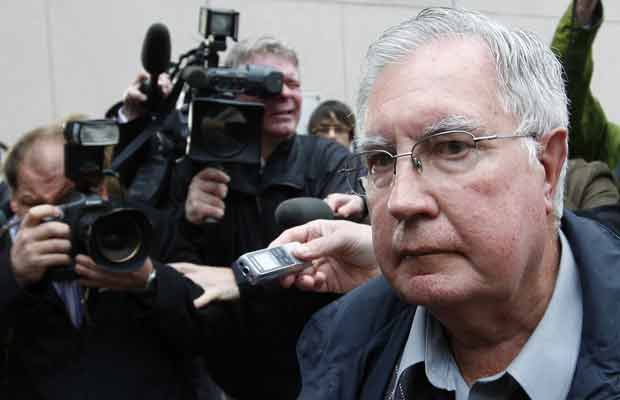 Former Nova Scotia bishop Raymond Lahey.
Photo by Chris Wattie, Reuters


A former Catholic bishop who is already facing child pornography charges is now accused in a civil lawsuit of sexual abuse.

In a statement of claim filed in the Supreme Court of Newfoundland and Labrador, Todd Boland alleged former Bishop Raymond Lahey fondled him over his clothes, and that the abuse happened on numerous occasions over several years. The abuse is alleged to have happened in the mid 1980s when Boland was a resident at the infamous Mount Cashel orphanage.

The statement of claim is brought against the Roman Catholic Archdiocese of St. John's.

Boland's lawyer, Greg Stack, said the child pornography charges laid earlier this year may have helped spur Boland to come forward.

"An awful lot of victims of sexual abuse just try to bury it in their subconscious," Stack said. "Any priest or figure like that is a godlike figure, I suppose, having been brought up Roman Catholic."

Lahey, the vicar general of St. John's at the time, allegedly took Boland on car rides around the city, and allowed the 10-year-old boy to sit on his lap and steer the car.

"The boy was sitting facing forward, the priest was sitting facing forward underneath him, and there was sexual arousal present (by Lahey), according to the complainant," Stack said. "The sexual abuse itself, it would be at the lower end of the scale, except that it was the vicar general who was doing it to this young impressionable boy."

Lahey was charged in September with importing child pornography after he was stopped and searched coming back on a flight from Britain.

When he was charged, he stepped down from his position as the bishop for the Roman Catholic Diocese of Antigonish, N.S.

Before moving to Nova Scotia Lahey lived in Newfoundland, and served as the bishop of St. Georges in western Newfoundland.

Boland is currently serving time in a federal prison for a series of break-ins he committed.

Stack said Boland's criminal behaviour could be traced back to the abuse he allegedly suffered as a child.

"That effects (victims) in an awful lot of ways, and makes them mistrust authorities, makes them want to act out," Stack said. "There are a significant number that do act out, and psychiatrists have told us it's often a reaction to the abuse by an ultimate authority figure."