Centennial Priest Removed for 1970s Sex Allegations

By Kim Posey
Kdvr
April 12, 2010

http://www.kdvr.com/news/kdvr-priest-removed-041110,0,6136149.story

CENTENNIAL, Colo. - The Archbishop of Denver has removed a Centennial priest from active ministry after accusations of sexual misconduct with a boy back in the early 1970's.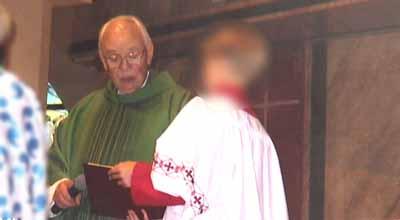 Father Mel Thompson of St. Thomas More Parish in Centennia



Father Mel Thompson was relieved of his duties at Saint Thomas More, although the alleged incident happened at a different church. A letter from the Archbishop was read during masses on Sunday letting parishioners know the situation.

"I just feel disgusted" said Adetunji Joda. He says he stands by the priest.

"He is really a good man," Joda said. Father Thompson has served in 7 Denver parishes since 1969 including Our Lady Fatima, St. Vincent De Paul, Immaculate Heart of Mary, Good Shepherd, St Rose of Lima, and Christ the King.

Archbishop Chaput says he alerted all the parishes and police about the accusations, and he asks anyone with concerns to come forward.

He says, "It is important to note that Father Thompson maintains his innocence."