Church Split over New Pastor

The Signal
April 13, 2010

http://www.the-signal.com/news/article/27264/

[statement from the Los Angeles archdiocese]

Parents of youngsters at Our Lady of Perpetual Help Catholic church and school were divided over their new pastor this week, with some saying they were confident in the church's decision and others challenging the transfer of a once-accused child molester who was never charged.

"We're not a school of people who are out to get someone that we haven't met and not welcome him in a Christian-like way," school parent Dina Briggs said Monday.

"A couple of people (are) trying to speak for the school; it's not fair and it's not who we are."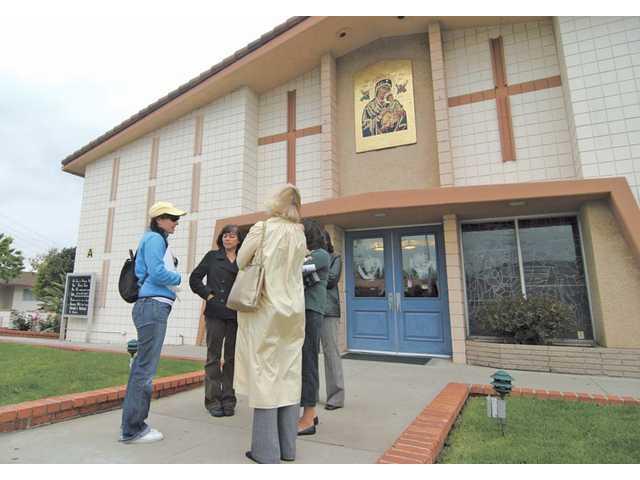 Survivors Network of Those Abused by Priests member Joelle Casteix talks to parishioners outside of Our Lady of Perpetual Help Church about Msgr.



Parent Nancy Pritchard, however, said she felt the church had tried to quietly bring in Msgr. Richard Martini and discourage questions, a claim Archdiocese of Los Angeles officials have since denied.

Martini was accused of fondling a boy in the early 1990s but never faced criminal charges.

"They should have said to us when they announced a new pastor was coming on July 1 that he was accused of being a pedophile, but that no criminal charges were filed," said Pritchard, who along with members of Survivors Network of those Abused by Priests, passed out leaflets Sunday.

"This is a parish with lots of children and a school. The Archdiocese owed it to us to be open and tell us. I'm very upset."

Pritchard said she has a 4-year-old daughter and was thinking of sending her to the church's school but will not if Martini is named pastor.

Martini was one of several priests named in a civil case against the Archdiocese of Los Angeles that was settled in 2005 for $60 million.

The Archdiocese said in written statements it has investigated and exonerated Martini, and it only settled the case because it wanted to spare further pain for those involved.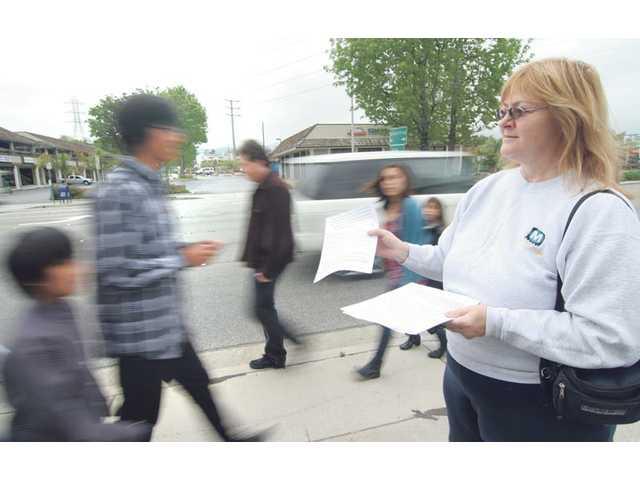 Our Lady of Perpetual Help Church parishioner Nancy Pritchard, of Newhall, passes out fliers to parishioners leaving the church Sunday morning. The flyers are from SNAP — the Survivors Network of Those Abu



"Based on what we've been told, we (parents) are really not worried about it," said Sandy Riba of Newhall, the mother of a third-grader at the church's school.

"It was a global settlement, so he wasn't given a chance to clear his name. It was too difficult for the church at the time."

Many of those leaving Mass on Sunday took informational fliers from Pritchard. Others refused.

Lily Ellis, a recent recruit to the parish, said she didn't know what to think.

"There's guilty and there's innocent. Sometimes, some are falsely accused," she said. "If there's a cover-up, how are we to know?"

Riba said she feels her child is safe at the school, which she said trains children annually to report inappropriate touching.

Over the past years, members of the survival network said they have been greeted with anger, but Sunday was different. Many church members apparently aren't taking the Archdiocese's word as the ultimate truth, said SNAP supporter Peter McDonough, 70, of Glendale.

"I'm getting a sense that people are saying to us, 'Thanks for keeping us informed.' That's surprising," he said. "Seems rather ordinary Catholics are getting fed up. I can't say the tide has turned, but it's definitely a different atmosphere."

Contact: mgasca@the-signal.com