Tenn. Priest Held in Molestation Case

By Peter Smith
The Courier-Journal
April 19, 2010

http://www.courier-journal.com/article/20100419/NEWS01/4190344/Catholic+priest+arrested+in+molestation+case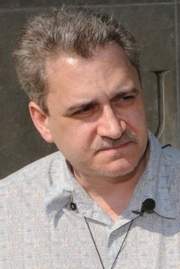 Warren Tucker of Jeffersonville, Ind., talks with reporters outside the Kingsport, Tenn., Justice Center on Thursday. Tucker says he was abused by the Rev. Bill Casey for five years, beginning in 1975 when he was a fifth-grader.
Photo by Kingsport Times News, David Grace


A Roman Catholic priest in Tennessee was arrested Monday, less than a week after a Jeffersonville, Ind., man accused him of molesting him as a boy from about 1975 to 1980.

The Rev. Bill Casey was arrested about 4:30 a.m. Monday by Greene County, Tenn., police, according to Sheriff Steve Burns. Casey is awaiting extradition to McDowell County, N.C.

McDowell County authorities say Casey will face a charge of crime against nature. He waived extradition, according to Capt. Victor Hollifield with the McDowell County Sheriff's Department.

Casey was charged with first-degree sexual offense, Hollifield said, but that charge will be dismissed during his arraignment, as it was not applicable in 1977 and 1978, when the offense is alleged to have occurred.

The crime-against-nature charge carries a maximum penalty of 10 years in prison, Hollifield said.

Warren Tucker, of Jeffersonville, traveled to Tennessee last Wednesday to tell officials with the Diocese of Knoxville that Casey had molested him in that state and on out-of-state trips, including to North Carolina.

Within hours, Knoxville Bishop Richard F. Stika confronted Casey with the claim and removed Casey from ministry for life.

Casey, 76, had been retired but still helped out in church ministries. The removal from ministry meant he would technically remain a priest, but would be forbidden from presenting himself as a priest, conducting sacraments or other ministries or using the clerical garb or titles.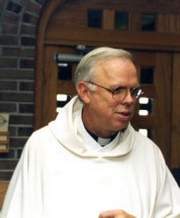 The Rev. Bill Casey.



Tucker said he felt "vindicated" by the arrest.

"We're very thankful to the McDowell County Sheriff's Department in North Carolina for not only believing me, but acting," he said. "If it wasn't for them acting like they did, this would still be a very open-ended thing."

He added: "For me and my family, we just have to begin to heal and reach out to others who need healing. That's going to be a big part of my life."

Tucker said the incident occurred when Casey, who was then pastor at St. Dominic Parish in Kingsport, Tenn., took him on a gem mining trip.

It allegedly occurred while the two were staying at a McDowell County inn.

The incident is alleged to have occurred between May 1, 1977, and Aug. 1, 1978, according to Hollifield.

North Carolina does not have a statute of limitations for felonies.

Current policy for U.S. Catholic bishops is to bar all priests from ministry for any sexual offense against minors.

Tucker said he has also informed police of the alleged abuse in counties where it occurred, and Stika said the diocese also has informed authorities of the alleged abuse.

Stika said the diocese had no record of any accusations against Casey before last Wednesday.

Reporter Peter Smith can be reached at (502) 582-4469 or psmith@courier-journal.com