Concerns Increase over Accused Priest

By Abe Levy
San Antonio Express-News
April 21, 2010

http://www.mysanantonio.com/news/Concerns_increase_over_priest_accused_of_sex_abuse.html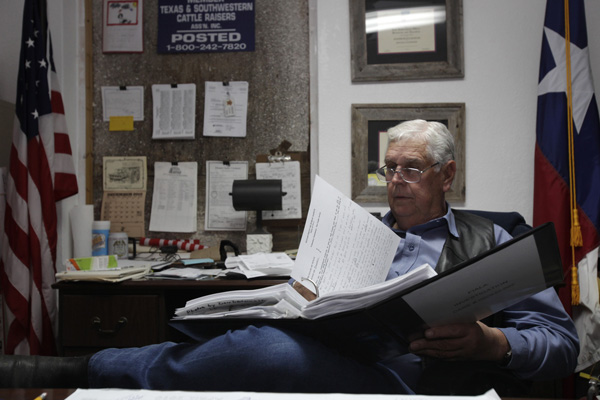 Edwards County Sheriff Don Letsinger says he is close to submitting his investigation of sex assault allegations against Father John Fiala. The priest also is accused of repeatedly molesting a teen boy two years ago.
Photo by Jerry Lara/Express-News


ROCKSPRINGS — In this West Texas town, Father John Fiala endeared himself as a caring leader who gave blessings before ballgames, visited shut-ins with Communion and gave insightful sermons at Sacred Heart of Mary Catholic Church about saints.

But some townspeople are wondering if their children were safe with Fiala in the wake of a sex-abuse lawsuit that claims he repeatedly molested a teen boy two years ago.

Questions about Fiala and the way the San Antonio archdiocese handled him grew Tuesday after a Nebraska archdiocese revealed it had investigated a sex complaint against him in 2002 and alerted his Catholic supervisors in Kansas and Texas, including his religious order in Robstown.

Nonetheless, Fiala continued to serve in a number of parishes, including churches in Leakey, Camp Wood and Rocksprings. He also did a stint at the World Apostolate of Fatima in San Antonio.

Rocksprings is within the San Antonio archdiocese, which the teen claimed two weeks ago was responsible for Fiala's wrongful conduct and should have known about his propensities.

Fiala's three-year tenure in Rocksprings ended in October 2008, when San Antonio Archbishop Jose Gomez removed him as a priest in the archdiocese, acknowledging only that the church received a complaint that Fiala interfered with child custody.

The archdiocese maintains it did not receive a sex abuse complaint against Fiala. When asked Tuesday about the warning from Nebraska, the archdiocese declined comment, saying it doesn't want to litigate the case in the media.

In the lawsuit, Fiala is accused of molesting the Rocksprings teen during the first half of 2008 — by gunpoint at times and during out-of-town trips.

The local sheriff is investigating Fiala for alleged aggravated sexual assault and says he is close to submitting his findings to a grand jury. Fiala, who served in at least 15 parishes in Nebraska, Kansas, Missouri and Texas, came to the Lone Star State in 1996 to join the Robstown-based Society of Our Lady of the Most Holy Trinity.

His record at these parishes is unclear. But on Tuesday, the Nebraska archdiocese, where Fiala was ordained 26 years ago, confirmed that he made an unwanted sexual advance to an underage teen in the mid-1980s.

The teen, now an adult, made the complaint in 2002, about six years after Catholic officials in Omaha said Fiala began to seek a transfer to the Robstown religious order.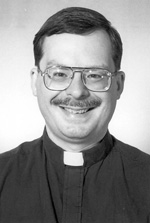 Father John Fiala, shown around 1995, is named in a sex abuse suit.



Catholic officials in Nebraska said they took appropriate steps at the time. But critics say this new revelation fits a common pattern: pedophile priests being transferred to new assignments, where the same problem surfaces.

The Robstown order did not return repeated calls for comment, including whether it forwarded the Nebraska warning to the San Antonio archdiocese.

"It really confirms this longstanding practice of the Catholic Church of recycling these guys and putting children at risk," said Tahira Khan Merritt, the attorney for the Rocksprings teen.

The Fiala case adds a local chapter to a global scandal of pedophile priests and allegations that Pope Benedict XVI participated in cover-ups. The pope has denied that he protected sex abusers and has promised to root out problem priests.

Edwards County Sheriff Don Letsinger said the San Antonio archdiocese has fully cooperated with him. He said he informed Gomez in early October 2008 that the scope of his investigation had grown from child custody to sexual assault. He also said that prosecutors in Tom Green and Howard counties are considering charges.

"I'm not surprised at all" by the Nebraska claim, said Letsinger, who has collected items from the church rectory and compiled a three-ring binder of statements as part of his investigation. "None of this stuff we found out was his first rodeo."

Letsinger has said Fiala's exact whereabouts are unknown.

Nebraska case

Fiala, 51, was ordained June 3, 1984, at St. Cecilia Cathedral in Omaha.

He served in seven parishes in Nebraska. This weekend, each of them will be informed about the Texas and Nebraska claims against Fiala, said Father Joseph Taphorn, chancellor for the Omaha archdiocese.

Taphorn said he began to study Fiala's file after receiving questions from the San Antonio Express-News last week about Fiala's track record on sexual misconduct there. Taphorn confirmed the 2002 complaint and said no other allegations have surfaced.

He said the archdiocese in 2002 found the claim to be valid and paid for the victim's counseling. He said the archdiocese that year also forwarded the information to the Sarpy County attorney, but it did not inform the parishes where Fiala had worked.

"What's being reported in Texas is pretty alarming," Taphorn said. "We're more aware and proactive than maybe 10 years ago. But obviously in 2002, we reported what we received to the proper authorities."

From 1984 to 1987, Fiala was associate pastor at St. Columbkille Parish in Sarpy County.

Lee Polikov, the county attorney, said he received a letter in December 2002 from the Omaha archdiocese about Fiala making an unwanted sexual advance in 1985 to a teen. He said he has no record of an investigation into the claim.

In Kansas, a spokesman for the Kansas City archdiocese confirmed Fiala worked as an associate priest there for nine months, from August 2001 to April 2002. He said records show there were no allegations about Fiala.

Rocksprings reaction

In recent years, Rocksprings has been wracked by political infighting in nearly every major institution, from City Hall to the school system.

The town is dealing with the stress of school district layoffs. And residents sued this year to remove a City Council member.

For many, Fiala's story is another black eye, another reason to distance themselves from the local parish and its Masses.

They speak of Father Xavier Ortiz-Dietz, who was the town priest long before Fiala. He was convicted of molesting five altar boys in 1992 while assigned to parishes in Bexar County.

BeBe Ramirez, a customer service representative for the city of Rocksprings, said her son complained of uneasy feelings every time Fiala came around. The priest invited him to a Spurs game, and he once brought the boy gifts of fudge.

"It upsets me," Ramirez said. "My son would say he's a little too friendly."

Others don't buy the allegations against Fiala. And they await the day he is cleared.

Each Tuesday night, a handful of women continue a ritual Fiala established. They gather in a small room of the church to pray the rosary as a local chapter of the Legion of Mary.

They each have rosary necklaces and trinkets he gave them from the Marian shrines he has visited. They lament how his departure meant the end of Wednesday night Masses for youths that he had established. And they pray for his innocence.

"We pray for the people who accused him too, because we want them to know the Lord and have love for the fellowship of all the community," said Vidamina Grimaldo. "The other day when we heard the news, it hurt us, because we know that it is not true."

Mayor LaWanda Goller said she fears her town's remote locale — surrounded by miles of undeveloped Hill Country — makes it vulnerable for predators. And she worries not enough research went into Fiala's past.

"We don't appreciate people taking advantage of a child's trust," she said. "If he's done that here, this wouldn't be the first time. And somehow or another, it was not brought out."