Some Area Catholics "Disappointed" but Still Devout

By Dana Clark Felty
Savannah Morning News
May 1, 2010

http://savannahnow.com/accent/2010-05-01/some-area-catholics-disappointed-still-devout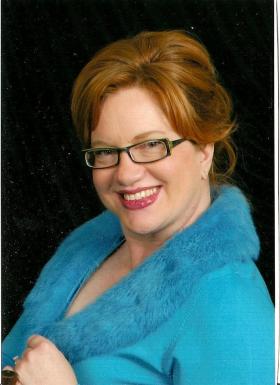 Claire Peterson Barsic "There are abusers among us all the time. It doesn't matter what their background is or what their profession is."



Claire Peterson Barsic doesn't trust anyone, not even her fellow church members, to act in the best interests of her 10-year-old daughter.

"There are abusers among us all the time. It doesn't matter what their background is or what their profession is," Barsic said. "I hope more people and parents are realizing that."

Though the Wilmington Island woman's faith in the church's ability to protect her child may have waned, her faith as a Catholic goes on.

"God is God. I worship God, and the way I get to God is through the Catholic faith," she said.

Though some area Catholics say they've been disappointed in the way Vatican officials have handled clerics accused of sexual abuse, the issue hasn't changed the way they practice their faith.

Some say they believe the church is going in the right direction, citing "zero-tolerance" policies in the United States and Pope Benedict XVI's recent promise to confront the re-emerging sexual abuse scandal.

"Finally, I think they've come to realize they can't just say 'go and sin no more,' " Barsic said.

South Georgia's story

Some local Catholics say they feel fortunate not to have experienced the level of abuse reported in other areas.

"We have been particularly blessed in our diocese to have had many worthy priests and religious serve the faithful in South Georgia," said Dr. Felix Maher, a Savannah dentist.

"Unfortunately, there has been sexual abuse reported in our diocese."

Former Savannah priest Wayland Y. Brown was convicted in 2003 of sexually abusing two Maryland boys, ages 12 and 13, in 1974. He served half of a 10-year sentence before he was released from prison in April 2008.

In December, the diocese reached a $4.24 million settlement with a former St. James Catholic School student who claimed he had been molested by Brown in the late 70s and early 80s.

Allan Ranta Jr.had accused former Savannah Bishop Raymond Lessard and other diocesean officials of failing to take action against a priest they knew was a danger to children.

Since 1950, aside from the Ranta case, the diocese has paid $400,000 to victims involving instances of sexual abuse by priests, according to diocesan spokeswoman Barbara King.

Church response

Maher believes the church has taken the right steps to address the "filth within our own church."

He pointed to the VIRTUS program, a training program created by American Catholic leaders to help church staff and volunteers recognize and prevent child abuse.

Barsic took the course when she signed on as a volunteer at St. Peter the Apostle Catholic School.

"A lot of people in the workshop with me were just shocked," Barsic said. "I thought, 'Finally, people are being made aware that it happens everywhere and it can happen anytime.' "

In his Chrism Mass address before Easter, Savannah Bishop J. Kevin Boland joined a chorus of church leaders and defenders worldwide claiming media "has maximized our shortcomings and failures with little reference to the vast majority who are serving faithfully with courage and distinction," he said.

"Justice must be served, healing and reconciliation must be offered, but we should not let a secular media trivialize the priesthood."

Gretchen Reese agrees. She also believes recent coverage of the sex abuse scandal has been too critical of Pope Benedict XVI.

"This is the man who has been doing the right thing," she said. "There's been great effort to try to tie him someway to these abuse cases. It's just outrageous and makes the press look foolish."

She also believes the Catholic Church is being singled out for a problem that exists in other faiths, too.

"The Catholic Church is the only church that is standing up and saying, 'no,' " she said.

Local beliefs

Peter Paolucci worries that a small fraction of bad apples have tainted the public's image of the priesthood.

"Our priests are being painted with a broad brush," said Paolucci, who serves as a member of the Serra Club. The Catholic organization sponsors events and programs to provide moral support to priests.

But Paolucci said he also has felt disappointed that "some of our senior clerics didn't deal with the situation as aggressively as they might have."

Tom Stack said his emotions have ranged from "concerned" to "infuriated" over accused priests and Catholic leaders who failed to respond or covered up their crimes.

Stack also disagrees with the church's opposition to allowing priests to marry and to admitting women in the priesthood.

"I think the hard line that the church takes against that is mistaken," said Stack, a parishioner at the Cathedral of St. John the Baptist. "But it doesn't drive me or the people I know very far away from my faith."

Stack says he is comfortable remaining a faithful Catholic while disagreeing with the church on some issues.

He admits, however, that some of his children are not.

"The recent revelations about misbehavior of priests... even accusations against the pope himself, that tends to confirm for them that the church is fallible." he said.

"It's just one more chink in the armor."