Indianapolis Archdiocese Ends Priest Abuse Lawsuit with First Cash Settlement

By Robert King
Indianapolis Star
May 12, 2010

http://www.indystar.com/article/20100512/NEWS/5120410/0/NLETTER10/Indy-Archdiocese-to-pay-in-sex-abuse-case?source=pn_s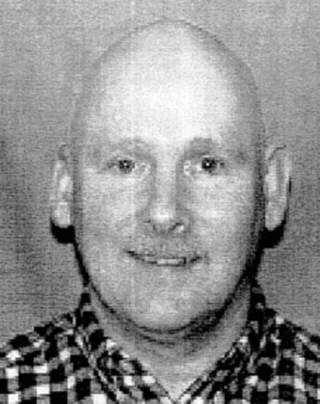 Former priest Harry Monroe



In a move unprecedented for the Roman Catholic Archdiocese of Indianapolis, the church has agreed to a cash settlement with someone who has brought a lawsuit alleging sexual abuse by a priest -- adding Indianapolis' name to the list of American dioceses to take a financial hit in the ongoing scandal.

The $199,000 settlement is small compared with some of the multimillion-dollar deals reached elsewhere around the country. But the agreement with a 48-year-old Indianapolis man involves a former priest who is still the subject of 12 pending lawsuits by other alleged victims.

In this case, a plaintiff known in court papers only as John Doe CT claimed that when he was 14 then-priest Harry Monroe repeatedly abused him sexually while both were at St. Catherine Catholic Church on the city's Southside. St. Catherine merged with another parish in 1993 to form what is now Good Shepherd.

• TEXT ALERTS: Be instantly in the know when big local news breaks. Click here to get free text alerts.

Along with the cash payment, the settlement requires the archdiocese to issue a public apology for John Doe CT's abuse.

An e-mail circulated today within the archdiocese said the suit was settled "in an effort to help the victim of abuse by a former priest 34 years ago continue his healing process."

"My hope and prayer," Archbishop Daniel M Buechlein said in the statement, "is that this victim finds the healing and peace he seeks. I apologize to this gentleman and anyone who has ever been harmed by any employee or volunteer who has served the Church in our archdiocese. A single case of abuse is unacceptable and we are committed to doing everything possible to see that it never happens again."

The settlement also requires the archdiocese to take actions that its policy guidelines says already should be in place -- including bans on priests from taking overnight trips with children or having children in their cars alone.

Those provisions are directly related to John Doe CT's claims that Monroe took him on overnight camping and other trips where some of the abuse occurred.

"I'm hoping they're willing to change and to quit protecting the priests who are guilty," CT said in an interview. The Indianapolis Star generally doesn't identify complainants in sexual abuse cases.

"So many, including myself and all the others who came after me, wouldn't never have gotten hurt if they had taken care of the problem instead of just covering it up and passing it on."

The settlement, reached last week, came through a mediator less than two weeks before jury selection was to begin. It also comes as the pressure on the Catholic Church to address a widening sex abuse scandal in Europe and Mexico.

Here, the Monroe cases stem from the priests' tenure from 1974 to 1984.

While the abuse was going on in 1977, CT said he told his mother about what was happening. She reported it to Rev. Francis Dooley, the pastor of St. Catherine's. He says Dooley, who is now deceased, told his mother that Monroe would be removed from the priesthood and, within about a week's time, Monroe disappeared from the parish.

Instead of being defrocked, Monroe was moved to a series of other parishes, including ones in Terre Haute and Tell City, along the Ohio River, where other subsequent abuse allegations arose. He was eventually relieved of his duties in 1984.

Monroe now lives in Nashville, Tenn. He was never subjected to prosecution because the criminal statutes of limitations expired. In a deposition for the lawsuits, Monroe admitted sexual abuse in at least five of the cases. He said he could not recall the details of others.

Only in 2005, when he read about a lawsuit filed by another of Monroe's alleged victims, did CT realize that the church didn't keep its promise to immediately remove Monroe from ministry. "I was infuriated," he said. "I thought, 'What is wrong with these people? Why would they protect someone like that?"

The settlement was the first for the Indianapolis Archdiocese in a priest abuse case. Previously, it has paid abuse victims for counseling and medical treatment, but not to end a lawsuit.

The archbishop's statement did not address the fact that his predecessor archbishops were made aware of allegations against Monroe while the priest was still active in Indiana parishes. Nor did it address the church's decisions to move Monroe to subsequent parishes without informing church members of the priest's previous abuse.