Diocese of Leeds Announces Brutal Programme of Parish Closures. Why Is This Happening?

By Damian Thompson
Telegraph
June 14, 2010

http://blogs.telegraph.co.uk/news/damianthompson/100043365/diocese-of-leeds-announces-brutal-programme-of-parish-closures-why-is-this-happening/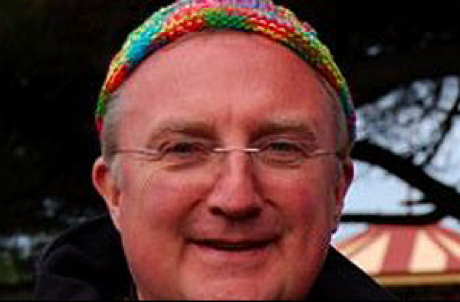 Bishop Arthur Roche: padlocks at the ready



Bishop Arthur Roche of Leeds has issued a pastoral letter to his "dear brothers and sisters in Christ" telling them that he's merging and/or closing parishes all over the Leeds area. You can find the details here. It's the most brutal programme of Catholic parish closure I can remember.

Among the churches that will cease to exist as independent parishes: Holy Rosary, Our Lady of Lourdes, St Paul's, Our Lady of Good Counsel, St Francis of Assisi, St Gregory, Corpus Christi, St Philip's, St Brigid's, Our Lady of the Nativity and St Wilfrid's.

Sadly, no doubt a lot of this is justified: Leeds just doesn't have the Catholics to sustain all those parishes. But, having followed closely the fiasco of the closure of churches in Pontefract deanery a couple of years ago, I can't say I repose much trust in Bishop Arthur to make the right choices. He's a man who who never misses an opportunity to big up his episcopal status – he swans around like a Renaissance prince-bishop – and who has presided over some of the most excessive diocesan spending of any prelate in recent years. (He's also a former champion figure skater, though that's a touchy subject.)

A few weeks ago the Catholic Herald was contacted by an expert in Catholic church finances who has been going through the books of the dioceses of England and Wales. I'm going to reproduce an edited version of his email:

I have now conducted a thoroughgoing review of the finances of nine English Dioceses: Birmingham, Hexham and Newcastle, Leeds, Liverpool, Nottingham, Portsmouth, Salford, Southwark and Westminster.

The story that comes out loud and clear is how out of line with everybody else the picture in Leeds is. It is the only one with any serious borrowings, as a proportion of the weekly giving of the faithful it spends more than anyone else and it has one curial employee for every 680 Mass-goers compared with less than 1:900 in any other diocese.

Its balance sheet is only solvent because of the value of the church properties… Not to put too fine a point on it: in my opinion, unless they radically cut central costs and increase their income, they're in queer street.

Looking at how they've got there: they would appear to have had a long run of heavy central spending, certainly out of line with other dioceses of similar sizes measured in terms of income or Mass-count (and this goes back to before the reign of King Arthur). Over the last three years, the diocesan curial spending has decreased diocesan reserves … Hinsley Hall (diocesan HQ) doesn't make life any better …

Arguably, Leeds has funded itself more like an investment bank than a charity. As my source says, "financially this is OK, so long as you make more on your investments than the borrowings cost you. If the market reverses (as in the last couple of years) then you're in difficulties."

What we don't know effect these radical closures will have on the diocesan balance sheet. But Roche's pastoral letter certainly suggests that cash will be raised:

The church of St Urban will become the parish church and a chapel of ease established in the hall of Our Lady of Lourdes. We will continue to use the church of Our Lady of Lourdes until this provision is established. When the hall is ready and the church and former presbytery are vacated the remainder of this site will be disposed of …

The presbytery at Our Lady of Good Counsel will be put to alternative use or disposed of …

A new parish will be created by amalgamating the present parishes of the Holy Family and St Wilfrid. It will eventually be served by only one priest. The church of the Holy Family will be the parish church (and the parish priest will reside there). A chapel of ease will be retained at St Wilfrid's. It is not my intention to make this change immediately, but I shall instruct the Diocesan Trustees to work with the present parish priest and parishioners of St Wilfrid's to make sensible plans to rationalise the property on that site. At the very least the present church should be adapted to meet the area's needs and the remaining property be disposed of … The parish of Christ the King will continue to serve the Bramley and Stanningley districts as at present. In order to safeguard our property for long term use it is necessary to rationalise our properties and the time has now come for us to dispose of the Holy Spirit chapel of ease at Stanningley.

Again, I don't dispute that the diocese (like many others in the future) needs to close some churches. But would +Arthur need to be closing all these churches now if he hadn't spent so much money on the refurbishment of his cathedral and his mini-Vatican at Hinsley Hall?