Boston Archdiocese: Priest on Leave after Sexual Abuse Allegations

By Ralph Vartabedian
CNN
June 13, 2010

http://edition.cnn.com/2010/CRIME/06/13/massachusetts.priest.leave/

Boston, Massachusetts (CNN) -- The Archdiocese of Boston announced Sunday it has put a senior priest on administrative leave after receiving complaints of sexual abuse of children about 50 years ago, church officials said.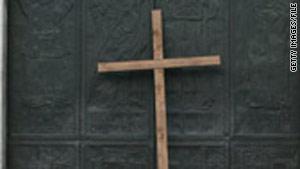 The complaints are of alleged incidents from about 50 years ago, the Archdiocese of Boston said.



In a press statement issued Sunday, the archdiocese said the Rev. F. Dominic Menna -- a senior priest in residence at St. Mary's Church in Quincy, Massachusetts -- will remain on administrative leave pending the outcome of a preliminary investigation into the complaints.

The archdiocese said it immediately notified law enforcement once it received complaints and that the administrative leave "does not represent a determination of Fr. Menna's guilt or innocence as it pertains to these allegations."

In the same press statement, Cardinal Sean P. O'Malley said his archdiocese was concerned with the emotional implications in this case.

"I recognize that news of these allegations may be a source of distress for many people," said O'Malley.

"My prayers and concern are with all people who are impacted by this matter. I remain committed to doing everything possible to protect our children, to further the healing process and to rebuild trust," he said.

The archdiocese's statement did not elaborate on the allegations or how they came to light.

The statement said Menna is receiving "appropriate care" through the archdiocese's Office of Pastoral Care for Priests, and the statement did not include any response or comment from Menna.

The archdiocese has made counseling and other services available to alleged victims of abuse and their families, and to parishes impacted by clergy sexual abuse.