Advocacy Group Wants Bishop of Springfield to Act

Quincy News
July 1, 2010

http://quincynews.org/local-news/advocacy-group-wants-bishop-of-springfield-to-act.html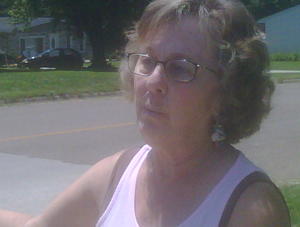 Judy Block Jones



A group advocating for victims of sexual abuse by members of the clergy is asking the new Bishop of the Springfield Diocese to make public the whereabouts of priests who have been found guilty of molesting children.

Judy Block Jones of SNAP, the Survivors Network of those Abused by Priests, says the group wants Bishop Thomas Paprocki to take two steps to "protect the vulnerable and heal the wounded," according to Jones.

"SNAP wants him to do what 24 other bishops have done, and post on his website, for the sake of public safety, the names, whereabouts and priestly status of child molesting clerics who are or have been in central Illinois," Jones said in a Wednesday Quincy news conference outside the former Our Lady of Angels Seminary at 18th and Seminary Road (now the Quincy University North Campus). "Second, SNAP wants him to work hard to find and help anyone who may have been hurt by a priest who is accused of sexually violating an Illinois girl."

Paprocki became Bishop of the Springfield Diocese on June 23.

Last year, SNAP made an appearance in Quincy which was in connection with Fr. Henry Willenborg, who had served as a seminarian at OLA in the 1970's. Willenborg was suspended from active ministry in Wisconsin following the revelations that he had a relationship with Quincy woman in the 1980's and he had fathered a child with her. The child died last year in St. Louis.

Jones says the group wants Paprocki to "use his considerable resources (of) church bulletins and websites and newspaper to aggressively seek out others who saw, suspected or suffered any crimes by the cleric."

Jones accuses Church officials of being silent about Willenborg's "whereabouts, status, and their supposed investigation. These include bishops in Wisconsin and Illinois, and Willenborg's direct supervisors in a St. Louis-based religious order called the Franciscans. SNAP says it doesn't know of a single person who's been contacted by church officials about Willenborg, and hasn't seen a single sign of any public outreach, like news releases, ads, letters to current or former church members or employees."

UPDATE: From Kathie Sass, Director of Commuinications for the Diocese of Springfield "Although Bishop Paprocki was installed on June 22, his first real day in the office will be Tuesday, July 6. Because of a previous commitment, he has been out of the country since June 24. I will relay your request to him when he returns next week."