Former Charlotte Area Priest Facing Sex Abuse Allegations

By LaToya Boyce & Jeff Rivenbark
WBTV
July 7, 2010

http://www.wbtv.com/Global/story.asp?S=12764443

[with video]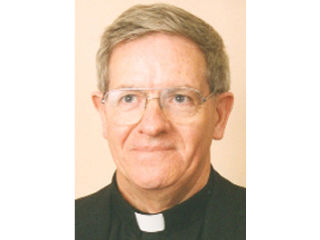 Father Joseph Kelleher
Photo courtesy of the Diocese of Charlotte


CHARLOTTE, NC (WBTV) - A retired priest who once served at several parishes in the Catholic Diocese of Charlotte is now facing sex abuse allegations.

Chief Ronnie Michael of the Albemarle Police Department says 82-year-old Joseph Kelleher is expected to turn himself in Thursday.

He's accused of molesting a 14-year-old boy in 1977.

"We have a solid case," said Chief Michael. Despite a lack of physical evidence, the Chief says both sides are cooperating, which has helped the investigation.

Through a message board set up to help abuse victims cope, the victim wrote that Kelleher molested him repeatedly in the rectory.

The victim said he felt guilty about coming forward, but also wants the priest to pay for the alleged crimes.

He came forward to police in September. Chief Michael says his department soon after notified the Diocese.

However, David Hains, a spokesperson for the Diocese, says they did not put Kelleher immediately on administrative leave until they knew more facts about the case.

Seth Langson, an attorney with Karro, Sellers & Langson, is representing the victim. Langson, declined comment on this case, but did represent another victim who helped convict another former Charlotte priest.

Langson won a million dollar settlement from the Diocese of Charlotte in that case. Robert Yurgel is now serving time in prison.

Kelleher has served at several parishes across the area including St. Patrick in Charlotte (1966), Our Lady of the Annunciation in Albemarle (1973), Our Lady of the Assumption in Charlotte (1977) and Saint Dorothy in Lincolnton (1998). He retired in July of 1999. (Click here to see the list of parishes where Kelleher served.)

Currently, Kelleher is the chaplain at Bishop McGuinness Catholic High School in Kernersville which is located near Winston-Salem. The Diocese has placed him on administrative leave pending an investigation into the allegations.

A statement posted on the website for the Catholic Diocese of Charlotte said church officials are "...cooperating fully with the investigation by the authorities" and is conducting its own investigation.

The Diocese also said it "...has a commitment to providing a safe environment for all people, especially the young and vulnerable."

In response to the allegations against Kelleher, Peter Isely with the group SNAP (The Survivors Network of those Abused by Priests), released the following statement on Wednesday:

The Charlotte diocese claims the alleged abuse happened "years ago". It's disturbing that, whenever a brave victim comes forward, Catholic officials stress how long ago the crimes happened. This is a bald-faced effort to distance themselves from the horror of child sexual assault, and lull parishioners and the public into believing that a dangerous predator is somehow less dangerous because of the mere passage of time. Instead of routinely practicing this 'damage control,' Catholic officials should be reminding people that child predators rarely stop molesting and, in fact, often get more shrewd and cunning and effective over time, because they learn how to better pick kids who can't tell or won't be believed and how to better 'explain away' their suspicious behavior.