Priest in Porn Case Previously Caught Following Young Boys into Bathroom

LaCrosse Tribune
July 16, 2010

http://lacrossetribune.com/news/local/article_0ce2c8be-9090-11df-9c58-001cc4c002e0.html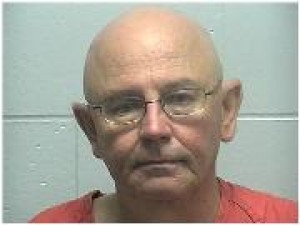 The Rev. Patrick Umberger



Onalaska police were aware a Catholic priest now charged with having child pornography repeatedly followed several young boys into a Wisconsin Dells water park bathroom almost a year ago, according to police reports and court records.

A family and two Noah's Ark Water Park employees saw the Rev. Patrick Umberger, 59, trail the boys into the bathroom by a children's pool area July 22, 2009, according to a Lake Delton Police Department report.

Umberger, priest at St. Patrick's Catholic Parish in Onalaska since 2005, was found standing next to a 10-year-old using a urinal, the report stated. He told an officer he was near the restrooms because he had prostate problems and had to urinate often.

The officer told Umberger that park officials had revoked his season pass and drove him to his car. The officer noted she questioned Umberger for an hour and he never had to use the restroom. Noah's Ark Operations Manager Justin Strayer said in a statement Thursday that Umberger remains on the park's watch list.

Lake Delton police also forwarded the report to the Onalaska Police Department, which later discovered photos of the priest with young boys on his Facebook page, according to a criminal complaint filed Thursday in La Crosse County Circuit Court.

Onalaska police asked the state Department of Justice to investigate, but police would not say when or why.

Umberger told a state agent Wednesday he is sexually attracted to boys and young men and searched the Internet for pictures of boys 12 to 15 years old, according to the complaint.

His computer had three sexually graphic pictures of nearly nude children Wednesday, the complaint stated.

Umberger was charged Thursday with one count of possession of child pornography. He is prohibited contact with children and computers as part of his $10,000 signature bond and returns to court July 28 for a preliminary hearing.

Umberger denied ever having sexual contact with children, the complaint stated.

He did admit to using a software program that regularly scrubbed his computer hard drive.

Umberger's removal from active ministry pending the investigation "should not be interpreted as any indication of assessment of guilt or innocence," Diocese of La Crosse attorney Jim Birnbaum said. The diocese did not return Tribune phone calls seeking information on who would take over duties at St. Patrick's.

Umberger also is diocese webmaster, taught at St. Patrick School and is chaplain at Aquinas Middle School, according to his website.

He previously served multiple stints around central and western Wisconsin, including stops at parishes in Arcadia, La Crosse, Mauston, Wonewoc and Elroy.

News of his arrest spread quickly through the St. Patrick's parish membership.

"Everyone I talked to that is a member there is shocked," said a church member who asked not to be named. "I mean, he's our priest."

Jessica Kirchner — an associate of Birnbaum — said in an e-mail to The Associated Press that the diocese was not aware of Umberger's alleged inappropriate computer use.

Milwaukee Archdiocese spokeswoman Gillian Lester-George said in an e-mail that Archbishop Jerome Listecki, former bishop in La Crosse, was "surprised and saddened" to hear about Umberger's arrest.

"Archbishop Listecki had no previous indication that there were any potential issues that would have prevented Fr. Pat from serving in public ministry," Lester-George wrote.

The Department of Justice has asked that anyone with possible information on Umberger's case call (715) 839-3830.