Pittsburgh Diocese Diocese Sued over Suicide

By Brian Bowling
Pittsburgh Tribune-Review
July 29, 2010

http://www.pittsburghlive.com/x/pittsburghtrib/news/pittsburgh/s_692540.html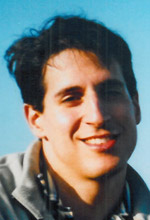 Michael Unglo



Bishop David Zubik broke a promise to Michael Unglo, a broken promise that led the former Etna resident to commit suicide in May, his brother Sam Unglo said Thursday.

Unglo, as executor of his brother's estate, filed a negligence lawsuit against Zubik and the Roman Catholic Diocese of Pittsburgh. The diocese in March quit paying for therapy Michael Unglo received to help him cope with memories of his sexual abuse by a priest for three years, starting when he was 10 years old, according to the lawsuit.

In their last conversation, Michael Unglo emphasized how much pain he felt and said he couldn't understand why the diocese abandoned him, his brother said.

"He was in great despair," Sam Unglo said.

The Rev. Ron Lengwin, spokesman for the diocese, said the church did not abandon Unglo.

"We don't believe that we were responsible for his suicide. We just can't accept that any action of the diocese contributed to his death," he said.

From June 2008 to March, the church paid more than $300,000 for Unglo's treatments. Several times during that period, the church questioned whether it needed to quit paying before the family provided evidence that treatment was needed, Lengwin said.

"It was a matter of reviewing that issue with the family," he said.

The lawsuit says the diocese in March sent Unglo a "final release" of $75,000 and noted "no further services or treatment would be provided for by the diocese."

Lengwin said he didn't know the details of the letter sent to Unglo, but insisted the diocese never refused to consider additional money.

"We were always open throughout this process, to respond to any real need that could be demonstrated to us," he said.

Attorney Alan Perer, representing the Unglo family, couldn't be reached to respond to Lengwin's statement. Earlier yesterday, he said the diocese effectively put Unglo on life support and then pulled the plug by making a "reckless, negligent decision to cut off necessary funding for his treatment."

Michael Unglo, 39, was attending All Saints Church in Etna in 1982 when former priest Richard Dorsch began abusing him, the lawsuit says.

Sam Unglo said his brother didn't tell anyone until 1993 or 1994, when Dorsch was arrested and convicted of molesting another child. Even then, his brother minimized what happened and said he wanted to get on with his life, Unglo said.

The family didn't suspect anything was seriously wrong until Michael Unglo attempted suicide June 20, 2008, Sam Unglo said. Perer said doctors told Unglo that lingering effects of his abuse were overwhelming him, and he was diagnosed with post-traumatic stress disorder. He was being treated at Austen Riggs Center in Stockbridge, Mass., when he committed suicide May 4.

Perer said the lawsuit is based on a premise similar to Good Samaritan laws -- that the diocese knew there was "a high likelihood that terrible results would occur" after sending the final release. The lawyer said he's unaware of any similar lawsuit going to trial, but he's not aware of any situation with similar circumstances.

The diocese's actions are particularly reprehensible because it pays support to Dorsch, Perer said.

Lengwin said the diocese provides Dorsch, 65, with $1,000 monthly. In 1994, the church barred him from functioning as or representing himself as a priest, and the stipend does not mean the church condones his actions or doubts the credibility of his accusers, Lengwin said.

David Clohessy, national director of the Survivors Network of those Abused by Priests, said SNAP doesn't disagree with the idea of the church's housing and monitoring pedophile priests, but he doesn't believe any diocese can credibly argue that it lacks enough money to pay for a victim's treatment.

"It's just incredibly coldhearted to essentially say to a deeply wounded victim, 'Take this check and leave us alone,' which is basically what Pittsburgh's bishop did," Clohessy said.