Listecki Passed up Action on Priest for Lack of Evidence

By Annysa Johnson
Milwaukee Journal Sentinel
August 6, 2010

http://www.jsonline.com/features/religion/100087839.html

[Lake Denton police report]

La Crosse Diocese spokeswoman says incident did not meet standards for review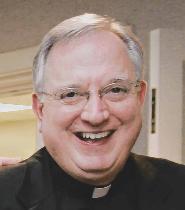 Milwaukee Bishop William P. Callahan



Milwaukee Archbishop Jerome Listecki determined there was not enough evidence to warrant a formal church investigation into allegations that a La Crosse priest, later charged with child pornography, had followed little boys into a water park restroom a year ago, a spokeswoman for the diocese said Thursday.

Julie Wolf said Listecki, who was bishop of La Crosse at the time, was briefed on the incident involving Father Patrick Umberger when it occurred in July 2009 but did not turn it over to the diocese's sex abuse review board because it didn't meet the standards for review.

Victims' advocates said the Umberger case illustrates their concerns that the La Crosse diocese may be endangering children by leaving priests in ministry who should not be. And they called on Milwaukee Bishop William P. Callahan on Thursday to improve the abuse review process in La Crosse when he takes over as bishop there next week.

"There's an alarming pattern emerging that is validating our concerns," said Peter Isely, Midwest director of SNAP, or the Survivors Network of Those Abused by Priests.

The group's members delivered a letter to the La Crosse diocese Thursday outlining steps it would like Callahan to take in his first 100 days in the chancery.

"We're hoping that Bishop Callahan will turn things around up here," he said.

Callahan, who is to be installed as Bishop of La Crosse on Wednesday, remains in Milwaukee and did not return telephone calls to his office Thursday. He said earlier that, as bishop, he would ensure that national church policies on reviewing abuse cases are followed in La Crosse.

In its letter, SNAP called on Callahan to:

•?Launch an independent review and investigation by law enforcement of all current and past abuse cases in the diocese.

•?Make public the police report and any church records involving Umberger's water park incident; and the role Listecki played in evaluating Umberger's fitness for ministry.

•?Bring about a complete overhaul of the policies and procedures of the La Crosse Diocese's sex abuse review board. Critics, including a vice chancellor in the Archdiocese of Milwaukee, argue that the board uses a high standard of proof that benefits accused clergy over victims.

They point to a 2004 review by the John Jay College of Criminal Justice, which found that La Crosse exonerated clergy in 64% of cases from 1950 to 2002, compared with the national average of under 10%. Efforts to obtain more current data from the La Crosse diocese have not been successful.

Umberger, who served in the Milwaukee area before moving to La Crosse, was arrested last month on the pornography charge. He denied the water park allegations in 2009, saying he went to the water park bathroom repeatedly because of a prostate condition, and no charges were filed in that incident.

Umberger is the second La Crosse priest in a year to have been charged with a crime after being absolved of wrongdoing by Listecki.

Father Edmund Donkor-Baine, a visiting Guyanan priest, is awaiting trial on a charge of fourth-degree sexual assault of a woman whom he was counseling through a divorce. Listecki said in February that he had no choice but to side with the priest because there were no witnesses and no corroborating evidence against him.

In the Umberger case, said Wolf, Listecki considered the priest's diagnosis of prostate cancer; his good reputation in the parish and community; and the fact that there were no prior complaints against him.