Perlitz Admits He Sexually Abused Minor Boy

By Michael P. Mayko
News Times
August 18 2010

http://www.newstimes.com/news/article/Perlitz-admits-he-sexually-abused-minor-boy-620240.php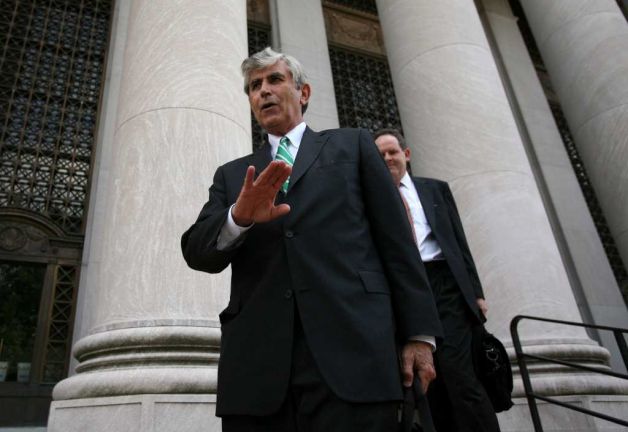 Defense attorneys for Douglas Perlitz, William F. Dow III and David Grudberg leave the superior court in New Haven Conn. on Wednesday August 18, 2010. Douglas Perlitz pleaded guilty to one charge involving the sexual abuse of a minor boy. Perlitz will be sentenced on Dec. 21.



NEW HAVEN -- Douglas Perlitz, the Fairfield University graduate honored for creating a program in Haiti to help clothe, feed and school homeless boys, pleaded guilty shortly after noon today to one charge involving the sexual abuse of a minor boy.

Perlitz admitted in court that he had sex with one boy, but didn't challenge the government's claim that he had sex with as many as eight boys.

Perlitz, dressed in khaki pants and shirt, said he traveled on June 6, 2005 from JFK International Airport to Haiti for the purpose of engaging in sex with a minor boy. He smiled at his attorneys as he entered the courthouse and briefly talked with them before admitting his guilt.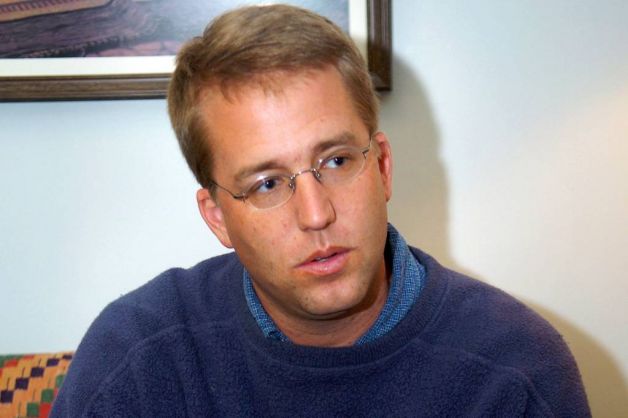 Doug Perlitz in 2004.



Perlitz will be sentenced on Dec. 21.

The government intends to recommend a sentence of 188 to 235 months imprisonment for Perlitz, while defense attorneys were seeking a sentence of between 97 and 122 months.

Perlitz, 40, formerly of Bridgeport and Fairfield, received funding from the Order of Malta, a Roman Catholic charity and collected donations from wealthy Fairfield and Westchester County Catholics to create Project Pierre Toussaint, a three-stage program in Cap-Haitien, Haiti, the country's second-largest city, to prepare abandoned boys for adult life.

He was arrested last September in Colorado on numerous charges of traveling from the U.S. to Cap-Haitien for the purpose of sexually abusing 18 minor boys. The case had attracted international attention, with Haitian Americans attending some of the pre-trial court proceedings.

The charge carries a maximum 30-year prison term and $250,000 fine followed by up to lifetime supervision by the U.S. Probation Department. The government could ask the judge to order Perlitz to pay restitution, which would enable the victims to receive physical and psychological treatment.

The guilty plea comes just a month after U.S. District Judge Janet Bond Arterton dismissed a federal indictment against Perlitz in Connecticut after ruling she could see no evidence that a crime was committed in the state, one of the requirements of the statute under which Perlitz was charged.

That decision set off a series of conferences which resulted in an arrest warrant being filed in federal court in Brooklyn charging that Perlitz traveled from John F. Kennedy International Airport to Haiti on at least two occasions with the intention of assaulting two minor boys.

It also led to Senior Special Agent Rod Khattabi, of the U.S. Department of Homeland Security, being dispatched to Haiti last month, to arrange for those boys -- as well as other alleged victims -- to travel to the U.S., where they would testify before a grand jury in Brooklyn as well as a trial there and elsewhere. The government had information that Perlitz also traveled from New Jersey, Florida and Colorado to Haiti with the intention of assaulting minor boys.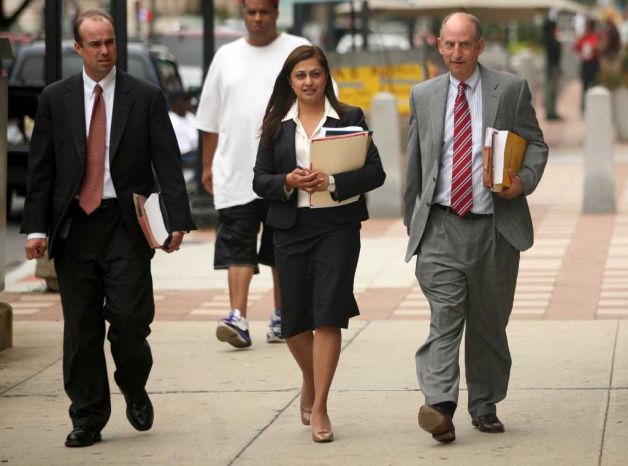 Prosecution lawyers, Stephen Reynolds, Krishna Patel and Richard Schecter arrive at New Haven Superior Court on Wednesday, August 18, 2010, where Douglas Perlitz pleaded guilty to one charge involving the sexual abuse of a minor boy. Perlitz will be sentenced on Dec. 21.



Plea-bargain talks heated up once the prosecution decided to transfer Perlitz from the privately-run Wyatt Detention Center in Central Falls, R.I., to the more centrally-located and crowded federal government holding center in Brooklyn. Twice, Arterton granted delays in Perlitz's transfer which originally was scheduled for July 23.

This led to an investigation by the Haitian National Police and the United Nations, which in January 2009 sought a warrant for Perlitz's arrest. But by then he had returned to the U.S. So Haiti and the UN appealed to the U.S. to prosecute him.

Perlitz, a 1992 graduate of Fairfield University, had been interested in campus ministry and had engaged in charitable work in Haiti and in Belize after his graduation.

Project Pierre Toussaint began in 1997 and grew with international media recognition and millions poured in by wealthy Fairfield and Westchester County Catholics who established a nonprofit organization, named the Haiti Fund, to oversee fundraising.

However the project's luster dimmed in August 2007 when several students complained to a Haitian journalist that they were being sexually abused by Perlitz.

The earlier indictment of Perlitz said he used his relationship with an unidentified religious leader, who sources say is the Rev. Paul Carrier, as well as unnamed influential wealthy Catholics in Fairfield County, to help him remove two computers and a safe from his rented home in Cap-Haitien and return them to Connecticut. This allegedly occurred during an early stage of the probe into the sexual allegations against Perlitz.

Carrier, who once served as Fairfield University's chaplain and director of campus ministry, has not been charged with any wrongdoing, nor have any of the unidentified area residents.

Perlitz's supporters had argued that he had been railroaded and the charges against him fabricated so that others could take over the school he founded.