Columbia Man Wins Abuse Judgment

By T.J. Greaney
Columbia Daily Tribune
August 27 2010

http://www.columbiatribune.com/news/2010/aug/27/columbia-man-wins-abuse-judgment/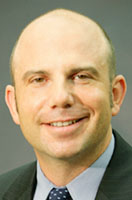 Bryan Bacon



A Columbia man who says he was sexually abused by a Catholic brother in 1985 has won a $500,000 court order.

Earlier this month, a St. Louis County judge ordered Brother William C. Mueller, 71, to pay the penalty in a civil suit stemming from accusations that he abused Bryan Bacon, 40, of Columbia. The abuse is alleged to have occurred when Bacon was a 15-year-old sophomore at St. John Vianney High School in St. Louis.

Bacon — now an attorney with the law office of Van Matre, Harrison, Hollis, Pitzer and Taylor — said he doesn't expect to see a penny of compensation from the ruling and will not attempt to collect it from Mueller.

Still, he said, he felt obligated to pursue the legal matter in support of dozens of men who have filed suits in three states against Mueller and had no success inside a courtroom.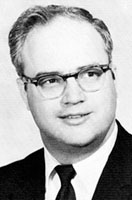 William Mueller



"This is the only judicial recognition of what he's done," Bacon said. "It's just a determination of recognizing what he did to all of us. He was pretty prolific."

Mueller first worked at Vianney from 1962 to 1966 and was transferred to schools in Colorado and Texas, where he was followed by accusations of sexually sadistic and predatory behavior.

In 1983, Mueller was sent for treatment to a psychological center in Jemez Springs, N.M., but after eight months, he was returned to Vianney, where he served as vice principal in charge of students.

"To me, that's criminal," Bacon said. "They knew he had these tendencies, they sent him to treatment, and then as dean of students he's given free access to us. That's insane."

Three years ago, Bacon reached a settlement with the Marianist Province of the United States, the St. Louis-based order that operates Vianney. The church is believed to have paid out at least $4 million in settlement agreements to other victims alleging abuse by Mueller, according to the Survivors Network of those Abused by Priests, a group that advocates for victims.

In a memorandum filed in the case, Bacon said Mueller lured him to his office under the guise of participating in "an experiment" for a master's degree Mueller claimed to be pursuing in psychology.

After locking the door, Mueller blindfolded him, pressed a knife against his throat and physically abused him, the memo said.

Beginning in the 1960s, dozens of students have lodged similar complaints against Mueller, saying he asked them to participate in after-hours experiments. Some alleged he used ether to render them unconscious.

Mueller was deposed for the civil case but invoked his constitutional right not to incriminate himself when questioned about the abuse. A phone call to Mueller's attorney yesterday was not returned. Mueller now lives in San Antonio and has left the religious order.

The statute of limitations to file criminal charges for a sex crime of this sort was three years in Missouri at the time the abuse is alleged to have occurred. Still, advocates hope that if potential victims come forward with more recent abuse allegations, charges will be filed.

"We really do believe that most of these men rarely stop," said David Clohessy, executive director of SNAP. "And that there are boys and maybe girls who were abused by Mueller recently enough that they could file criminal charges. It's just a matter of whether church officials will do their moral and civic duty and aggressively reach out to victims."

Reach T.J. Greaney at 573-815-1719 or e-mail tjgreaney@columbiatribune.com