Disclosure Released in Assault Case

By Tracey Tong
Metro
September 1, 2010

http://www.metronews.ca/ottawa/local/article/621029--st-pius-x-abuse-case-inches-forward-in-court

The court case for a 79-year-old former priest and St. Pius X High School teacher inched forward Wednesday after disclosure was released.

Ottawa lawyer Elena Davies, appearing on behalf of Kenneth O'Keefe's Windsor-based lawyer, Andrew Bradie, said the disclosure, which contains the details of the charges, was only released Wednesday. The next date for the case is Sept. 29 in courtroom 5. The instructions for the next court date will depend on what is written in the disclosure, said Davies.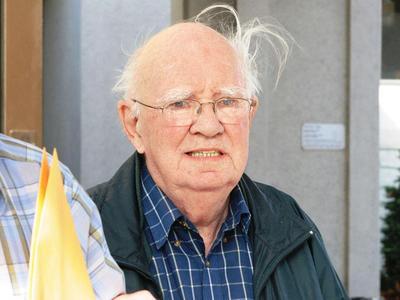 Kenneth O'Keefe appears in court last month.
Photo by tim wieclawski


O'Keefe was arrested last month after police received a complaint of inappropriate contact between a priest and a teenage male that occurred 38 years ago.

Charged with one count of indecent assault, O'Keefe was released on a bond and is staying in Toronto with a member of his religious community. The conditions of his release state that he is not to be alone with children under 16 or visiting areas where children under 14 could be present.

O'Keefe is the second priest who taught at St. Pius X High School to be charged this summer. Rev. William Joseph Allen was charged with three counts of indecent assault in July.