Grand Jury Indicts Youth Pastor on Child Molestation Charges

By James King
Phoenix New Times
September 2, 2010

http://blogs.phoenixnewtimes.com/valleyfever/2010/09/grand_jury_indicts_youth_pasto.php

If you read the headline to this post and think you're experiencing a case of deja vu, we assure you, you're not.

Leaders of a church being accused of molesting kids is nothing new, to say the least, and the latest member of the cloth accused of feelin' up kids while leading a congregation happened here in Arizona.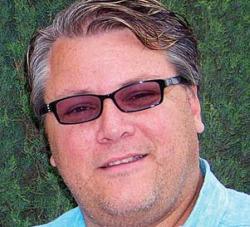 Christopher Furey



According to the Cottonwood Police Department, a grand jury returned a 20-count indictment alleging that 43-year-old Christopher Furey, the youth minister at the Emmanuel Fellowship Church in Cottonwood, molested several children while working as the youth pastor at the church.

The alleged molestations occurred over a two month period this past July and August. Furey was arrested on August 20.

Of the several alleged charges, Furey is accused of having sex with a 16-year-old girl while working with the church.

Furey's charges include felony sex with a minor, sexual abuse and luring a minor for sexual exploitation.

He's being held in the Yavapai County Jail on $50,000 bond.