Former East Tennessee Priest Faces More Abuse Charges

WBIR
September 3, 2010

http://www.wbir.com/news/local/story.aspx?storyid=132808&catid=2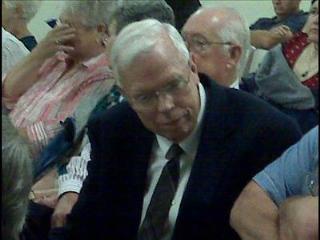 Father William Casey



A former East Tennessee priest accused of sexually abusing a young parishioner decades ago, and who plead guilty in one case already, now faces new charges.

According to Assistant District Attorney Barry Staubus, a Sullivan County Grand Jury has indicted Father Bill Casey on one count of criminal sexual conduct and two counts of aggravated rape. The alleged abuse happened in 1978 and 1980 to the same victim as in the other cases. Casey was arrested on Friday and remains in jail under a $100,000 bond. There is no court date set yet.

Casey also faces charges in Scott County, Virginia. He pleaded guilty to crimes against nature in July in McDowell County, North Carolina. As part of the plea deal, Casey was sentenced to three years in prison, but that sentence was suspended to 24 months of supervised probation.