Further Inquiry Urged in Amish Sex Case

By Brent Engel
Hannibal Courier-Post
September 4, 2010

http://www.hannibal.net/topstories/x861581187/Further-inquiry-urged-in-Amish-sex-case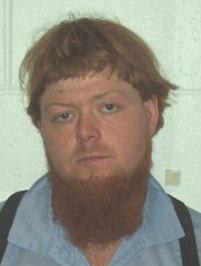 Chester A. Mast



Bowling Green, MO — An advocacy group for sexual abuse victims is calling for greater scrutiny of the Amish in the wake of the Chester Mast case.

The group, the Survivors Network of those Abused by Priests, or SNAP, issued the plea after The New York Times reporter Malcolm Gay published an article about the case Friday.

The Courier-Post has followed the case closely since Mast's arrest in May, and last weekend published the first interview with a family member of the suspect.

Mast, 26, is charged with two counts of statutory rape, two counts of statutory sodomy and one count of felony sexual misconduct involving a child. He has pleaded not guilty and a trial was set for Dec. 15. Charges also are pending in Wisconsin.

The Times and the Courier-Post have reported that investigators believe there may be more alleged victims and that the reports of abuse may have dated back a decade or more.

SNAP Executive Director David Clohessy, a Northeast Missouri native, said the Times' story made it clear that several in the Amish community "knew of or suspected Mast's (alleged) crimes and remained silent."

"That's what's so alarming," Clohessy said Friday. "No culture or religion should hesitate before calling (law enforcement) about possible child abuse."

Clohessy said he was "alarmed" that "any church officials or members" would "think they are above the law and can ignore or conceal known or suspected child sex crimes from the police."

He urged Pike County authorities to "investigate and charge…every Amish individual who knew or suspected Mast's crimes but kept silent about them."

Pike County Sheriff Stephen Korte began the Mast investigation after his department was contacted by the Amish on April 19.

Korte said Friday that the investigation is not active, but that "as leads or any further information comes in, those will be followed up."

"We suspect there may be more victims" but "if somebody doesn't report a crime, it's kind of hard for us to investigate it," Korte said.

Clohessy argued that criminal probes "will deter future recklessness" and that "when adults see law enforcement vigorously pursuing those who protect pedophiles, it makes other adults think twice before keeping silent about child sex crimes."

Korte said that law enforcement as part of an investigation does not approach someone without probable cause, and that some victims choose to remain silent because they fear retribution from suspects.

Pike County Prosecuting Attorney Mark Fisher was not available for comment Friday, but has consistently declined interviews because the case is still active.

SNAP was formed more than 20 years ago, and in recent years has targeted sex crimes by Catholic priests. However, Clohessy said the group has members who have reported abuse by people of all faiths.

Three of Mast's alleged victims were Amish and one was a cousin, authorities have said.

Two of the Amish victims and one non-Amish victim were living in Pike County at the time of Mast's arrest. One non-Amish victim had relocated to Southwest Missouri.

The victim who lives in Wisconsin was the oldest of the five, but investigators said all were juveniles when the abuse allegedly took place.

Mast was not born into the Amish community, but his Amish parents adopted the boy when he was five days old, the relative told the Courier-Post. The family moved to Missouri in 1990.

In a probable cause statement to the Pike County Sheriff's Department, Mast admitted that he had sexual intercourse and oral sex between July 2007 and March 2009 with a girl who was under 17. He also admitted to masturbating in front of a girl who was under 15 in August 2009.

The incidents in Wisconsin allegedly took place between July 1 and Nov. 1, 2004.

Mast is in the Pike County Jail at Bowling Green on $100,000 cash-only bond.

If convicted on all the counts he faces, he could get up to 32 years in prison in Missouri and 62 years behind bars in Wisconsin.