Pope to Meet Abuse Victims but Sinead O'connor Demands He Resign

By Patrick Cooper
Irish Central
September 6, 2010

http://www.irishcentral.com/news/Pope-to-meet-abuse-victims-but--Sinead-OConnor-demands-he-resign-102283449.html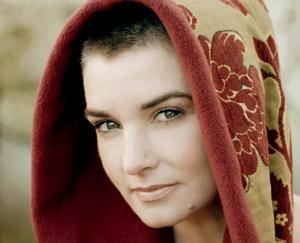 Sinead O'Connor



The pope should resign says Irish singer Sinead O'Connor on the eve of his visit to Britain.

O'Connor was speaking to Channel 4 in Britain as part of seven different short films on responses of Catholics to the pope's visit which begins September 16th.

Meanwhile it has been made clear that he is likely to meet abuse victims while in Britain.

"The pattern of his last five or six visits has been that he has met victims of abuse," Archbishop Vincent Nichols told the BBC.

"But the rules are very clear," he said saying there would be no pre- publicity. Nichols called abuse a "problem," a "challenge" and a "real tragedy."

"This is an issue we have to take seriously, and we are trying, but it is not the whole story," he said.

O'Connor believes such moves are too late. "He is in no position to call himself Christ's representative. The pope should stand down, the Vatican should stand down, not only because of the cover-up, they're incredibly arrogant, they're anti-Christian. They don't have the remotest relationship with God."

Others in the film disagree howver., Ann Peoples, believes a papal blessing saved her unborn child from death and wants to personally thank Benedict for his stance on abortion.

A 19-year-old student Christine Parrano beleives the pope is a "great man" and wishes to sing Ave Maria for him.

Winnie Seruma is a Catholic with AIDS, who wants Benedict to allow condom use.

Lucy Pilkington, from Channel 4, said the film reflected different perspectives: "These are people's personal stories, their views and reactions to the pope.

"It's love, anger and the whole range of human emotion. For us, the whole idea is diversity and seven anti-pope films don't sound very diverse. Some people think he's amazing, others don't. Religion means different things to different people, this isn't intellectuals coming down from on high or someone who has been put forward by a religious institution."