Truth and Suffering

By Sam Landsberger
Pakenham Cardinia Leader
September 6, 2010

http://pakenham-cardinia-leader.whereilive.com.au/news/story/truth-and-suffering/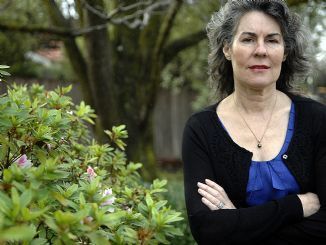 Chrissie Foster. Picture: Marcella Davie.



THE story of disgraced parish priest Kevin O'Donnell is a horrific one.

The convicted pedophile's crimes stretched across five decades, during which he abused several victims.

He served 13 years at Dandenong's St Mary's parish and 16 years in Oakleigh.

It was at Oakleigh that he sexually assaulted primary school students Emma and Katherine Foster.

Their mother, Chrissie Foster, has written a book called Hell On The Way To Heaven about that horrific period.

From 1988 to 1993 the Catholic priest sexually assaulted the girls.

The book documents the Fosters' fight for the truth after a long battle of lies, denials and threats by the church.

Emma died two years ago after a battle with drug addiction while Katie, who had begun drinking heavily, was left mentally and physically disabled after a car hit her in 1999.

"It just doesn't go away. Emma is dead and Katie is disabled," Mrs Foster said.

The book covers 15 years in the life of the Foster family and is a chilling read.

"I've tried to bring out symptoms in (abused) children and behaviours in pedophiles and just the truth about what happened," Mrs Foster said.

"Ninety-five per cent of children being molested are having it done by someone they know."

In 1996 O'Donnell was convicted and sentenced to 15 months in jail after pleading guilty to 12 counts of sexual abuse.

He died after his release in 1997.

Hell On The Way To Heaven was released last week.

To contact the Centre for Sexual Assault Crisis Line, phone 1800 806 292.