The Pope Is Guilty – but He Will Face No Trial

National Secular Society
September 10, 2010

http://www.secularism.org.uk/123353.html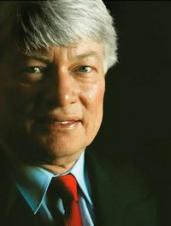 Geoffrey Robertson QC, author of The Case of the Pope. Available now from the NSS online shop



A new book by leading human rights lawyer Geoffrey Robertson, The Case of the Pope, has been published this week amid a flurry of speculation about whether anyone will try to arrest Ratzinger while he is in the UK.

If they do try, they are unlikely to succeed, according to Robertson who has forensically examined the claims that the "Holy See" is a state, by any internationally recognised definition. He concludes that it is not, but the Vatican has — by the use of smoke and mirrors — convinced the world that it is.

Robertson says the Vatican has little territory (a patch of land no bigger than a golf course in the middle of Rome) and no citizens which are the usual qualifications for being a state with international recognition. It is a source of wonder that 176 countries have been persuaded to establish diplomatic relations with the Vatican. Its unique position at the UN as a non-member observer state was granted by just one man, Secretary General U Thant, without any debate or consultation.

But given that the Holy See has persuaded the world that somehow it qualifies for statehood it can get away with murder – literally. It is answerable to no-one, and even though it is keen to sign international treaties obligating others, such as concordats www.concordatwatch.eu it is very careless itself about fulfilling what few treaty obligations it undertakes.

A case in point is the UN Convention on the Rights of the Child, to which the Holy See is a signatory. It hasn't reported back to the Commission operating that charter for 13 years – despite the fact that it was due to produce two mandatory quinquennial reports in that period. And this is despite it being at the centre of probably the largest child abuse scandal ever.

Robertson says that the Vatican under Ratzinger has insisted that all suspected child abuse cases that arise should be reported by bishops only to the Holy See without any obligation to report them to the criminal authorities. Absolute secrecy is insisted on. Priests will then be investigated and judged under canon law, but most escape even a canon law trial which is a last resort reserved for the incorrigible. They can drag it all out for years. Trials are conducted entirely in writing, which tends to favour the cleric, who will often be able to summon impressive references. The worst penalty is defrocking. That is resorted to only rarely, and practically never with bishops or more senior clerics. Otherwise, it is penances (such as a few Hail Marys) and/or priests being transferred to other parishes where, as we have seen, many of them continue their nefarious activities with a new supply of unsuspecting children.

The Vatican has convinced everyone by dint of its hypnotic hold over authorities worldwide that its processes have now been reformed and that protections are in place. As Robertson points out, however, little has changed. Tens of thousands of children around the world have suffered at the hands of Catholic priests, but only a small proportion have received proper recompense. The Church only paid them when it had no option, and it fought to pay the least it could. Thousands of offenders have escaped scot free (unless you consider three days of prayer and a visit to a clinic to be adequate punishment for the crime of and sexually traumatising children).

Ratzinger is, without doubt, guilty of enabling this culture of secrecy and betrayal to continue throughout the thirty years he has been at the top of the Vatican hierarchy both as a Cardinal and as Pope. He has done little to correct it because he still considers that the reputation of the church is more important than the future lives of children who are mercilessly abused, indeed raped, by his priests.

This book will scandalise anyone who reads it. It puts paid once and for all to the myth that Ratzinger as Pope Benedict has done anything of significance to help those who have been tortured by representatives of his church. He should be arrested and made to answer under the doctrine of "command and responsibility" under Article 28 of the Rome Statute of the International Criminal Court for his crimes of neglect and thwarting justice. But such is the wileyness of the Vatican that he is now protected by a ring of steel that will prevent it.