Oakleigh Mum Speaks out on Kids" Sexual Abuse

By Emma Schmidt
Waverly Leader
September 10, 2010

http://waverley-leader.whereilive.com.au/news/story/speaking-out-on-kids-sexual-abuse/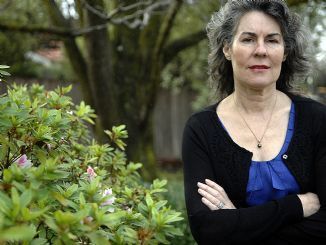 Chrissie Foster. Picture: Marcella Davie



AN OAKLEIGH mother whose two daughters were sexually abused by an Oakleigh priest has written a book to teach other parents of the warning signs of sexual abuse and prevent it happening again.

Chrissie Foster's book, Hell on the Way to Heaven, written with ABC and ex-Leader journalist Paul Kennedy, details her family's experiences of raising their three daughters and how they discovered the terrible crimes committed by the Sacred Heart Primary School priest.

Mrs Foster has dotted the book with the warning signs from her children that she now realises pointed to sexual abuse, in the hope that parents reading the book might recognise them and act sooner.

"We thought life was fine, but it was not, there were things happening (at the school) that we just didn't know about," she said.

"It was only years later that we found out what happened.

"I think just by telling our story and things that I missed, other people might not miss if they see something similar - parents can follow through."

Her daughters, Emma and Katie, were abused while they were students at the Oakleigh primary school. Emma later died of a medication overdose and Katie was severely disabled in a car accident.

O'Donnell was jailed at the age of 78 in 1995 after admitting he abused 10 boys and two girls over a 31-year period. He died after being released in 1996.

Mr Kennedy said Mrs Foster approached him to help her write the book after getting to know him when he was a Leader journalist.

"I think the Fosters' actions have been inspirational," Mr Kennedy said.

"There are a lot of people suffering in silence and I think it's good for them to have a voice, and Chrissie is the perfect person to tell not only her story, but the story on their behalf."

Hell on the Way to Heaven is available through Bantam Australia.