Report: Belgian Priests Raped 475 Children over 30 Years

By Igor I. Solar
Digital Journal
September 10, 2010

http://www.digitaljournal.com/article/297324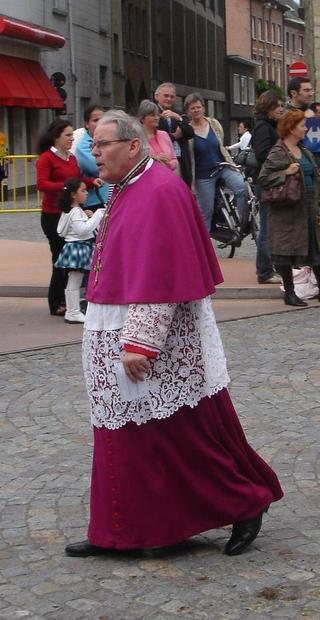 Bishop Roger Vangheluwe, Brugge diocese



The report of the independent commission to investigate abuses in the Belgian Catholic Church was issued today, finding hundreds of cases of alleged abuse of minors by clergy and church workers.

"These were not just simple cases of sexual harassment (...) there were many cases of reiterated oral and anal sex," says Peter Adriaenssens, the author of the report, according to today's online edition of the Flemish daily newspaper 'De Standaard'.

The newspaper published in exclusive the full version of the final report on abuses of minors committed by Belgian Catholic priests in the 50s, 70s and 80s. The victims were children aged 2 to 12. A "large number" of them committed suicide, the reports says.

The text of the report contains 124 anonymous testimonies of " survivors of sexual abuse," the term used by the commission. It lists in great detail how the victims were abused by the clergymen.

The "Adriaenssens' Commission" had resigned last June, because in the words of Adriaenssens, he felt "unauthorized" in its investigations. However, at the time of resignation, he announced the investigation would proceed "to the end."

One of the first consequences of the research was the resignation of former bishop of Brugges, Roger Vangheluwe, who admitted sexually abusing his nephew.

Last summer the police and the Belgian judicial authorities investigated several graves in the cathedral of Mechelen, 40 kilometers north of Brussels, in search of evidence.

The Pope strongly condemned the action of the police. The "expeditious methods" used by the police in search of Church documents in Mechelen were declared "illegal" by an 'ad hoc' committee in August.