Belgian Church Moves on Abuse but Victims Still Unhappy

By Philip Blenkinsop
Reuters
September 13, 2010

http://af.reuters.com/article/worldNews/idAFTRE68C2WT20100913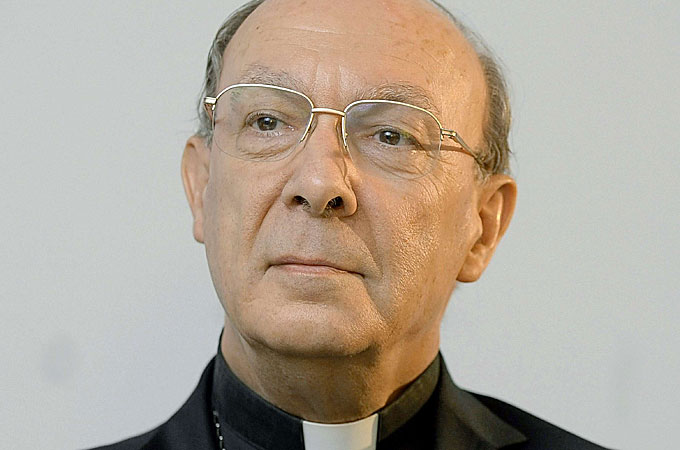 Archbishop of Mechelen-Brussels and Primate of Belgium Andre-Joseph Leonard holds a news conference in Brussels September 13, 2010.



BRUSSELS (Reuters) - Belgium's Catholic Church responded to an abuse scandal with plans to create a reconciliation centre and set new rules for priests, but victim groups called the moves insufficient.

"The past months have been very difficult for the Church and for us. We are fully committed to tackling this problem in a new way," Archbishop Andre-Joseph Leonard told a news conference. "It causes us pain. Coming out of such a crisis is not easy."

The scandal erupted in April when the Bishop of Bruges resigned after admitting he had sexually abused his nephew. A commission monitoring abuse last week released a report saying clerical abuse was widespread in Belgium.

Critics accuse the Church of not acting against errant priests and turning a blind eye to abuse. The commission said it found no evidence that the Church had systematically covered up crimes, although had found instances where nothing was done.

The centre for recognition, healing and reconciliation for victims will possibly be set up by the end of the year.

Sam Deurinck, who said he was abused by priests when he was aged 11 to 13, was one of a handful of protestors outside the news conference, holding pictures of themselves as children.

"I think it will be old wine in new bags. The bishops have found for many, many years several techniques to gain time and to postpone their final judgement," he told Reuters.

Walter Van Steenbrugge, a lawyer representing about 30 victims, told Belgian television the Church should be ready to pay compensation and leave cases to the justice authorities.

Investigators did seize documents and computers from church offices and the home of the former head of the Belgian Church during raids in June, although a court has since thrown the investigation into doubt by ruling the raids were illegal.

Johan Bonny, the Bishop of Antwerp, told Monday's news conference that the Church had asked prosecutors to seal the documents of testimony from victims and leave it to the victims to decide what to do.

Leonard said the Church needed more consultations with justice authorities.

On the future of disgraced bishop Vangheluwe, Leonard had little to say. Vangheluwe announced at the weekend that he was leaving the abbey that had been sheltering him, but calls have grown for him to give up his status as a priest.

"It is for Rome to decide," Leonard said. "It is also not for the former bishop to determine his punishment himself."