Protest the Pope Itinerary to Be Unveiled

By Sophie Hudson
Third Sector
September 14, 2010

http://thirdsector.co.uk/Channels/Communications/Article/1028136/Protest-Pope-itinerary-unveiled/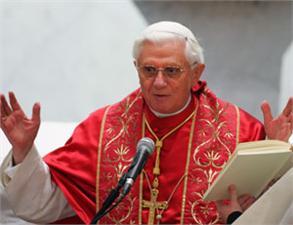 Pope Benedict XVI



The group, a coalition of voluntary organisations, will protest outside Downing Street over the visit of Pope Benedict XVI

The Protest the Pope team will today give details of how it plans to campaign against the Pope during his visit to Britain this week.

The coalition of voluntary organisations was set up in March by a number of groups, including the British Humanist Association, the National Secular Society and Women Against Fundamentalism, to voice their concerns about Benedict XVI's visit.

The group will assemble in Hyde Park in London on Saturday then march to Downing Street.

Further protest plans are due to be revealed at a press conference this afternoon.

Andrew Copson, chief executive of the British Humanist Association, said the campaign would "highlight some of the issues we have concern with around the Holy See's action on the international stage".

These issues include the Pope's opposition to the distribution of condoms, his alleged failure adequately to tackle sexual abuse within the church, his denial of the right to abortion, and his attitudes towards equal rights for lesbian, gay, bisexual and transgender people.

Human rights activist Peter Tatchell will be among those taking part in the rally, alongside atheist author Richard Dawkins.

"We object to parts of his visit being funded by the taxpayer. Public funding is not appropriate," he said.

The campaign is also planning rallies in other cities that the Pope will visit, including Edinburgh, and fundraising events that will raise money for organisations, such as the Survivors Network of those Abused by Priests.

Pope Benedict XVI is due to arrive in the UK on 16 September for a four-day visit.