San Bernardino County Priest Accused of Sexually Abusing 2 Boys

KTLA
September 14, 2010

http://www.ktla.com/news/landing/ktla-ontario-priest-sex-abuse,0,5086987.story

[with video]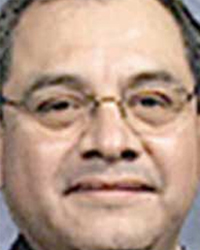 Rev. Alex Castillo



ONTARIO -- A Catholic priest in San Bernardino County is accused of sexually abusing two boys within the last two years.

Rev. Alex Castillo was removed from duty as an active priest in June.

He served at four churches within the Diocese of San Bernardino, including Our Lady of Guadelupe in Ontario.

The parents of two adolescent boys, who are brothers, claim Castillo sexually abused their sons. Castillo maintains his innocence.

The accusations were revealed in a letter read in church over the weekend.

Parishioners say the man they call "Reverend Alex" is strict and spiritual.

"It's a good person. It's a good father. He's been here for quite a few years," parishioner Benjamin Rosas told KTLA.

Church members say they were told Castillo was sick when he left back in June.

The diocese will only say he's in a place where he no longer has any contact with parishioners. They won't say where.

Police will not comment on the allegations.

The San Bernardino Diocese is asking any potential victims to come forward.