Visit Will Be a Show-Stopper across the World, Says Patten

By Kate Devlin
Herald Scotland
September 15, 2010

http://www.heraldscotland.com/news/politics/visit-will-be-a-show-stopper-across-the-world-says-patten-1.1055241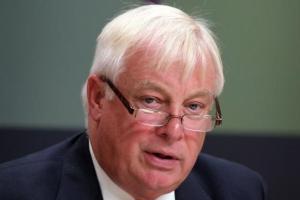 Lord Patten: Brushed aside criticisms of the Pope's visit



The Pope's visit will feature "schedule-stopping" images that will be beamed across the world, the peer organising the trip has predicted.

Among the lasting pictures from the state visit would be that of the historic meeting between the Pontiff and the Queen in Edinburgh, Lord Patten said.

The Tory politician also brushed aside criticisms of poor organisation and a lack of public interest in the trip.

There have been concerns about the low take-up of tickets for events including the open air Mass in Bellahouston Park in Glasgow tomorrow, where capacity has been cut to 80,000.

However, church insiders believe negative publicity in the run-up to Pope Benedict XVI's visit, including calls for protests against the church's record on sexual abuse, will be turned around once he arrives here.

They claim a similar pattern was seen when the Pope visited America two years ago.

Lord Patten, the former Tory minister and last Governor of Hong Kong, said the best answer to the critics of the visit would be thousands of people who turn out to see the Pope.

He was backed by Archbishop Vincent Nichols, the leader of Catholics in England and Wales, who said that the faithful would show a profound loyalty towards Pope Benedict XVI, who will be making his first state visit to Britain.

Archbishop Nichols said: "I am quite sure, and it is my experience in parish after parish, standing at the back of Westminster Cathedral day after day, that Catholics are looking forward to this visit very much indeed."

As well as the British public, Lord Patten predicted that the eyes of the world would be on the UK during the visit.

He picked out iconic images such as the historic meeting in Edinburgh and the journey by the Popemobile to Hyde Park in London as pictures that would be broadcast internationally.

"I think it will be a schedule-stopper right around the world as far as news editors are concerned," he said.

He also brushed aside concerns over a planned protest by the Rev Ian Paisley in Edinburgh tomorrow, saying simply that "some things don't change".