Former Altar Boy Cleared of Murdering East Sussex Vicar

BBC News
September 17, 2010

http://www.bbc.co.uk/news/uk-england-sussex-11349054

A former altar boy who spent eight years in jail after being found guilty of murdering an East Sussex vicar has been cleared following a retrial.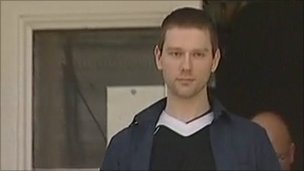 Christopher Hunnisett walked free from Lewes Crown Court following his retrial



Christopher Hunnisett, 26, formerly of St Leonards, had said his 81-year-old landlord the Reverend Ronald Glazebrook sexually abused him in the bath.

Lewes Crown Court heard Mr Hunnisett admitted punching him before locking himself in his bedroom.

He said he found the vicar's body in the bath the following day.

The Court of Appeal had quashed his 2002 murder conviction because of new evidence earlier this year and ordered the retrial.

During the retrial, Mr Hunnisett was accused of killing Mr Glazebrook, dismembering the body and leaving the remains at woodland locations across East Sussex.

'Touched inappropriately'

On Friday, a jury cleared him of murder and an alternative charge of manslaughter after more than six hours of deliberation.

Judge Mr Justice Keith told him: "You have been acquitted of the charges. You are free to go."

Jurors were told Mr Hunnisett first met the vicar at the age of 12 when he was a church server at Christ Church and started living with the vicar at the age of 15 after experiencing difficulties at home.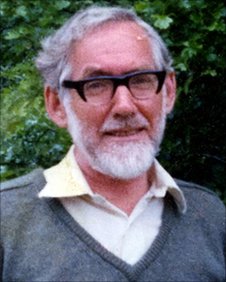 Ronald Glazebrook's dismembered body was found in woods



The trial heard Mr Glazebrook was an active "independent spirit" who helped many people with their problems- including Hunnisett - who came to know him through Christ Church in St Leonards-on-Sea.

But Mr Hunnisett said after he moved in, Mr Glazebrook began to abuse him and he grew to "hate" the clergyman.

He said he would lie down during the abuse and pretend it was not happening, and resorted to placing his bed in front of the bedroom door at night.

On 27 April 2001, when Mr Hunnisett was 17 years old, he said the vicar touched him inappropriately in the bath.

He said he punched the clergyman and the force of the blow caused him to fall on top of him.

He told jurors he ran to his bedroom and found Mr Glazebrook dead in the bath the following morning.

The court heard of other earlier allegations of abuse by Mr Glazebrook.

One man said he was abused in similar circumstances to Mr Hunnisett on sailing adventures while he was a church server in the 1940s.

'Reputation tarnished'

Philip Katz QC, prosecuting, said Mr Hunnisett had admitted preventing the lawful and decent burial of a dead person during his first trial in 2002.

He said Mr Hunnisett had explicitly denied there was "anything sexual" about his relationship with Mr Glazebrook during his first trial.

But he said he had first mentioned the "wholly unlikely story" of sexual abuse at this trial.

After telling Mr Hunnisett he had been acquitted of the charges, Judge Mr Justice Keith turned to Mr Glazebrook's daughter, who was sitting in the public gallery.

He told her it must have been difficult to have heard her father's name "tarnished" during the retrial.

He told the court: "This must have been a trying few weeks for her as she has heard her father's reputation tarnished.

"He may well have behaved shamefully in his life and he may well have been a discredit to the clergy but she must be desperately unhappy during the trial and I want her to know that."