Lawyers to Present Pretrial Motions Nov. 22 in Bishop's Child Porn Case

The Telegram
September 17, 2010

http://www.thetelegram.com/News/Local/2010-09-17/article-1770865/Lawyers-to-present-pretrial-motions-Nov.-22-in-bishop%26rsquo%3Bs-child-porn-case/1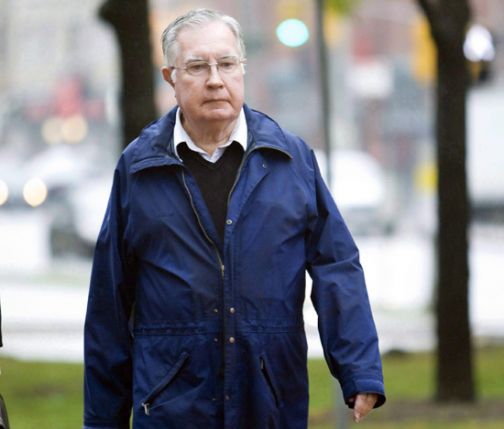 Bishop Raymond Lahey makes his way into the courthouse in Ottawa, in this Oct. 9, 2009 photo.



Lawyers have agreed to present pretrial motions Nov. 22 in the child-pornography case involving Roman Catholic Bishop Raymond Lahey.

Prosecution and defence lawyers appeared briefly in front of a judge today and confirmed Lahey's trial will proceed next April 26.

It is expected to last two weeks.

Lahey was charged in September 2009 with possessing and importing child pornography, 10 days after he was detained at Ottawa airport as he arrived from Britain.

The 70-year-old bishop, who stepped down as head of the Catholic diocese in Antigonish, N.S., has been staying with other priests in Ottawa since he was granted bail in October 2009.

Police say they found hundreds of files and dozens of videos on Lahey's laptop, many of them showing young males engaged in sex acts.

Lahey is also fighting claims of sexual assault made in a civil lawsuit filed by Todd Boland in Newfoundland.

The former Mount Cashel resident has accused Lahey in court documents of simulated anal intercourse, sexual rubbing and fondling in the 1980s.

None of the allegations has been proven in court, and no related criminal charges have been filed.

Lahey has denied the claims.