Trial Begins for Truro Priest Acused of Sexual Abuse of Children: the Church of England

The Conger
September 19, 2010

http://geoconger.wordpress.com/2010/09/19/trial-begins-for-truro-priest-acused-of-sexual-abuse-of-children-the-church-of-england-newspaper-sept-17-2010-p-4/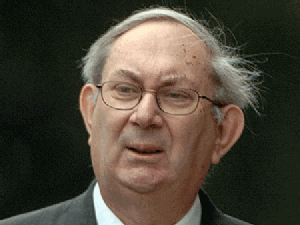 The Rev Canon Andrew Wilson



First published in The Church of England Newspaper.

The trial of the Rural Dean of East Wivelshire on charges of sexually assaulting 11 schoolchildren began this week before the Plymouth Crown Court. On Sept 12 the Rec. Canon Andrew Wilson, Rector of St Andrew's Church, Calstock in the Diocese of Truro plead not guilty to 16 counts of sexual abuse.

Canon Wilson is alleged to have committed the crimes between 1974 and 1980 against four boys and seven girls, aged six to nine, when he served as a teacher at Pennycross Primary School in Plymouth.

The prosecutor, Mr. Andrew Oldland told the court the police were made aware of the complaint after one of the victims saw a television programme on clergy child abuse.

The programme allegedly sparked memories of abuse at the hands of Mr. Wilson, which she said took place when he called her forward from the class to read.

After filing her complaint with the police, she contacted other former classmates via Facebook. The first victim did not share details of her abuse, Mr. Oldland told the court, but other victims came forward with similar claims, prompting police action.

Ordained in 1982, Canon Wilson served as a non-stipendiary priest until 1987, when he retired from teaching. He has since served as a parish priest in Plymouth, Plymstock, Lifton, Saltash and Yelverton, and was appointed rural dean of East Wivelshire and rector of Calstock in 2000.

Following his indictment on Aug 26, 2009 a spokesman for the Diocese of Truro said Canon Wilson would "not be exercising any further ministry until a time when the police investigation – in which, of course, the diocese is co-operating fully – is complete."