Vatican Bank Investigated for Alleged Money Laundering

NPR
September 21, 2010

http://www.npr.org/blogs/thetwo-way/2010/09/21/130020135/vatican-bank-investigated-for-alleged-money-laundering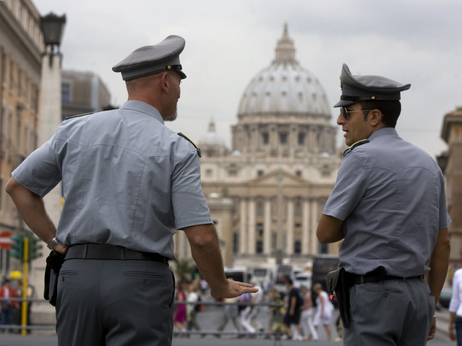 Italian financial Police officers talk to each other in front of St. Peter's square at the Vatican, Tuesday, Sept. 21, 2010. (AP Photo/Angelo Carconi)



Italian magistrates have frozen 30 million dollars in accounts at the Vatican Bank, and begun investigating top officials there as part of a money laundering probe.

The Vatican is "perplexed and surprised by the initiatives of the Rome prosecutors," according to the statement.

NPR's Sylvia Poggioli reports that Vatican Bank Director Gotti Tedeschi is a devout Catholic who has taught financial ethics at Milan's Catholic University.

The Bank is officially known as the Institute for Religious Works. It manages funds for the Vatican and religious institutions world wide.

Police seized the money before it was transferred to JP Morgan in Frankfurt and Banca del Fucino. The Associated press is reporting that the bank hadn't told authorities where the money came from.

The bank was involved in a major scandal back in 1982 when it got invovled int he fraudulent bankruptcy of Banco Ambrosiano. The president of that bank, Roberto Calvi, was found hanged under a bridge in London.

Sylvia says that a statement from the Holy See expressed full confidence in Tedeschi.