NY Archdiocese Examines Schools to Close or Merge

New York Post
September 21, 2010

http://www.nypost.com/p/news/local/ny_archdiocese_examines_schools_HezzpM8ANAgQ4ga7oL8QuN

The Archdiocese of New York is studying ways to save Catholic education and plans to release a list of schools next month that may have to merge or close.

Archbishop Timothy Dolan's strategic plan, Pathway to Excellence, will serve as a roadmap for maintaining and growing Catholic education and Catholic schools in the archdiocese, spokesman Joe Zwilling said Tuesday.

The New York Times reported that as many as 30 of 216 archdiocese schools may be affected due to falling enrollments. But Zwilling told The Associated Press no list exists at this point.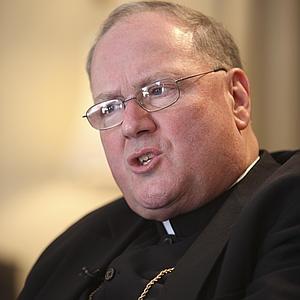 Timothy Dolan.



"It's wrong to say there is a predetermined number," he said.

"When there is an initial list of schools that are 'in trouble' or in difficulty, parents, principals and pastors will be given an opportunity to respond before any final decisions are made," he said, adding that Pathway to Excellence will be released sometime next month.

Last year, the archdiocese, which includes Manhattan, the Bronx, Staten Island and seven upstate counties, closed two schools and merged another two in June 2010, said Zwilling. In the last five years, it closed or merged nearly two dozen schools, he added. cm-bd

Dolan has said that all parishes should support all the schools in the archdiocese, instead of just their own.

In a column in Catholic New York on Sept. 9, Dolan also said that a view that Catholic schools are only the duty of parents who have children attending was "non-Catholic."

"Support of Catholic schools is a duty of the entire Church, even if you may not have a child now in one, or belong to parish without one," he wrote.

"If we do not consolidate or close some of our schools, all will suffer. If we prudently merge some, all will be helped. New ones can open; others can be expanded," he wrote.

The archbishop also said he supported regional schools, "where two or three neighboring schools, all struggling, come together into one strong center, collaboratively governed by a board of the parishes' pastors and faithful."