Prosecutors Probe Vatican Bank

RFI
September 21, 2010

http://www.english.rfi.fr/europe/20100921-prosecutors-probe-vatican-bank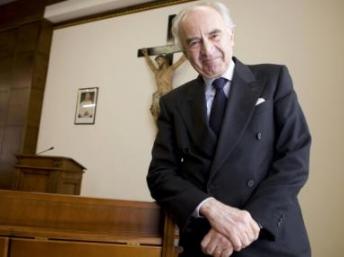 Ettore Gotti Tedeschi



Prosecutors have seized 23 million euros of Vatican Bank funds and placed its president and chief executive under investigation for violating money laundering legislation, the Ansa news agency reported on Tuesday. It said the funds were seized temporarily from the Istituto per le Opere di Religione's account in another bank, Credito Artigiano.

Ettore Gotti Tedeschi, who has president of the bank for a year, and Paolo Cipriani, the chief executive of the IOR, are accused of violating legislation that requires banks to disclose information on financial operations.

Investigators suspect that subjects with their fiscal residence in Italy are using the IOR to hide fraud and tax evasion, according to Italian media.

The IOR manages bank accounts for religious orders and Catholic associations and benefits from Vatican offshore status.

When private Italian bank, Banco Ambrosiano collapsed in 1982, Vatican Bank was caught up in accusations of links to organised crime and political terrorism.

The Vatican says it is "perplexed and astonished" by the investigation.

"The Holy See wants to express the maximum confidence in the president and the chief executive," the Vatican said in a statement.

It added that it was committed to transparency and that information on these operations was already in the hands of the Bank of Italy.