Nevada High Court Won't Drop Suit against Catholic Church in Feeney Case

WHBL
September 21, 2010

http://www.whbl.com/news/articles/2010/sep/21/nevada-high-court-wont-drop-suit-against-catholic-/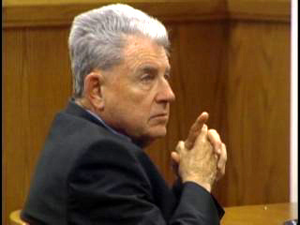 Former Green Bay Priest John Feeney.



CARSON CITY, Nev. (WTAQ) - The Nevada Supreme Court says it will not drop a lawsuit against the Catholic Church in a sex abuse case involving a former Wisconsin priest.

The suit was filed in 2008, and it claims that the Reverend John Feeney sexually abused a Las Vegas man twice when he was a student 23 years ago. The Green Bay Diocese had asked for a dismissal, saying the statute of limitations had expired.

But the justices in Carson City ruled Monday that the case will proceed. Feeney moved to Las Vegas after he was discharged in Wisconsin, when allegations arose that he molested 2 brothers at a church in Freedom in the Fox Valley in the 1970ís.

In 2004, Feeney was sentenced to 15 years in prison on 4 counts of sexually assaulting minors in that case.