Bishop at U.S. "Megachurch" Accused of Sexual Assault by Two Former Congregation Members

Daily Mail
September 22, 2010

http://www.dailymail.co.uk/news/article-1314222/US-Bishop-Eddie-Long-accused-sexually-assaulting-2-young-men.html

The pastor of a 'megachurch' in Atlanta has been accused of forcing two young men into sexual acts and relationships when they were members of his congregation.

The pair - who cannot be identified for legal reasons - filed a lawsuit against Bishop Eddie Long on Tuesday.

Long is pastor of New Birth Missionary Baptist Church, a 250-acre site hosting a $50 million cathedral with 10,000 seats and more than 40 ministries, including the Longfellows Youth Academy for young men aged 13 to 18.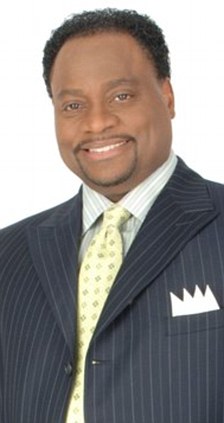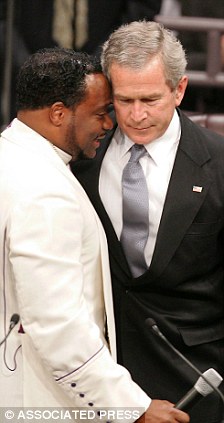 Influence: Bishop Eddie Long's 'megachurch' has links to many many famous or influential people and is pictured right with former President George W Bush



Long's lawyer, Craig Gillen, said that the pastor categorically denies the allegations.

'We find it unfortunate that these two young men would take this course of action,' said Mr Gillen.

The case is complicated because the two men, now aged 20 and 21, were over the legal age of consent in the state of Georgia - 15 - when they claim the alleged offences took place three years ago.

Their lawsuit states Long seduced them with cars, money, clothes, jewelry, international trips and access to celebrities.

The pair's lawyer B.J. Bernstein said: 'Long has utilized his spiritual authority to coerce certain young male members... into engaging in sexual acts and relationships for his own personal sexual grafitication.'

However, Mr Gillen suggested there was an ulterior motive for the lawsuit against Long, because one of the two men has been charged with a break-in at Long's office in June.

Ms Bernstein said that the break in was a way of lashing out at Long, but that a legal recourse to pursuing the grievance has now been found.

Long was appointed pastor of New Birth in 1987 when the church had about 150 members.

Less than four years later, the congregation stood at more than 8,000 members and it currently claims to be 25,000-strong with famous athletes and entertainers among its numbers.

Among its most clergy is the Rev. Bernice King, the youngest daughter of the Rev. Martin Luther King Jr.