Solicitor Passed on Fresh Child Abuse Claims to Police out of a Sense of Duty

This Is Hull and East Riding
September 22, 2010

http://www.thisishullandeastriding.co.uk/news/Solicitor-passed-fresh-child-abuse-claims-police-sense-duty/article-2670985-detail/article.html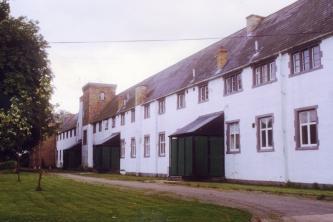 Police have launched a third investigation into claims of serious sexual assault and physical abuse by former teachers at St William's Community Home, Market Weighton.



THE solicitor who passed on fresh claims of child abuse at a notorious East Yorkshire care home has said he felt a "sense of duty" to the victims.

David Greenwood, of Wakefield law firm Jordan's, is pursuing a civil claim against the Catholic Diocese of Middlesbrough for compensation for more than 150 former pupils of St William's Community Home.

But a third investigation has been launched by detectives from Humberside Police into claims of serious sexual assault and physical abuse by former teachers after Mr Greenwood passed on 17 complainants' statements.

During a lengthy investigation – and the taking of numerous testimonies from hundreds of former pupils of the Market Weighton home – Mr Greenwood said many of the claims were not suitable for the civil courts.

He said: "I passed on the information to Humberside Police as I had a strong sense of duty to the victims.

"I initially passed on the statements of the 17 victims to officers who were reviewing Humberside Police's operation for the IPCC, but there was no response.

"I expected officers would have followed it up, but they didn't.

"I then informed Humberside Police and they have responded in a very positive manner. I am very pleased these victims have been given the chance to be taken seriously."

Mr Williams was speaking to the Mail after several members of the De La Salle Order of Christian Brothers who taught at the home have come under the spotlight of detectives once again.

Operation Aldgate was launched almost a decade ago and focused on alleged child abuse at the care home between 1965 and 1992.

James Carragher, the former principal of the home, was jailed for deplorable sexual abuse against more than 20 boys in his care.

Five other people who were charged with sex offences and assaults were either found not guilty or had charges dropped before trial.

This preceded a group complaint to the Independent Police Complaints Commission (IPCC).

A draft report on the IPCC findings – leaked to the Mail in January – detailed more than 400 individual criticisms, including "major" and "institutional" failings.

Mr Greenwood said he understood how the decision to reinvestigate a matter the force had been heavily criticised for would have been a difficult one.

He said: "I must applaud Humberside Police for taking on this investigation despite the heavy criticisms last time."

A High Court decision regarding an appeal made by the Catholic Church against a ruling that said it was liable for the claims is still to be revealed.

The church says the De La Salle Order should bear some of the costs attached to the compensation.