Former Windsor Priest William Hodgson Marshall Faces More Sex Charges

Windsor Star
September 23, 2010

http://www.windsorstar.com/news/Former+Windsor+priest+William+Hodgson+Marshall+faces+more+charges/3565283/story.html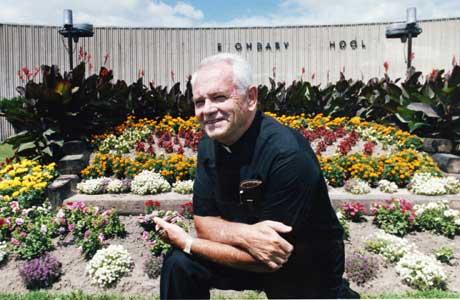 Rev. William Hodgson Marshall is seen in this file photo.
Photo by Scott Webster, The Windsor Star


WINDSOR, Ont. — Former Windsor high school principal Rev. William Hodgson (Hod) Marshall has been charged with two counts of indecent assault in Toronto.

The charges stem from an alleged incident in 1953, when the Basilian priest was teaching and coaching basketball at St. Michael's College school.

Police said the former student alleges Marshall asked the boy, then 15, to go into a private room, where he was sexually assaulted.

Marshall, now 88, is facing six additional charges of indecent or sexual assault for incidents alleged to have occurred in Windsor during the 1950s and '80s.

The priest taught at Assumption College school from 1954-56 and Holy Names high school from 1985-89.

Toronto police Const. Tony Vella said there may be more victims in Toronto.

"We believe there will be more charges," he said.

"We're urging anyone that may have been victimized by the man to come forward."