Priest Acquitted of Child Abuse in Devon

BBC News
September 24, 2010

http://www.bbc.co.uk/news/uk-england-11403986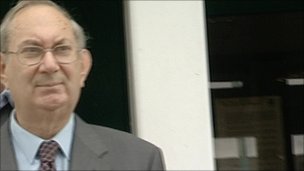 Canon Wilson had denied the charges



A priest and former primary school teacher has been found not guilty of sexually assaulting pupils.

Canon James Wilson, 62, of The Rectory, Calstock, Cornwall, had denied 16 charges of sexual assault.

Plymouth Crown Court was told that the charges related to when he was teaching in Plymouth between 1974 and 1981.

The assaults were alleged to have involved seven girls and four boys aged six to nine. Canon Wilson was a Church of England lay reader at the time.

The jury found him not guilty on all counts by a majority after about seven hours of deliberations.