Bishop Long Will Talk Sunday about Sex Claims

First Coast News
September 24, 2010

http://www.firstcoastnews.com/news/georgia/news-article.aspx?storyid=168579&catid=5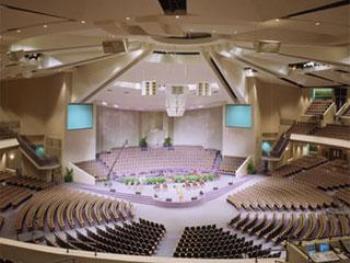 New Birth Missionary Baptist Church



Bishop Eddie Long will wait until Sunday services to speak publicly about claims he has already denied that he coerced three young men into sex.

Bishop Long canceled an interview on the Tom Joyner Morning Show on Thursday. Instead, his lawyer, Craig Gillen, went on the nationally syndicated radio show and read this statement from Long:

I have been through storms and my faith has always sustained me. I am anxious to respond directly to these false allegations and I will do so. However, my lawyers have counseled patience at this time. But let me be clear; the charges against me and New Birth are false. I have devoted my life to helping others and these false allegations hurt me deeply. But my faith is strong and the truth will emerge. All I ask is for your patience as we continue to categorically deny each and every one of these ugly charges. Finally, as I have done for thousands of others over my decades of preaching, I ask for your prayers for me, my family and our church. On Sunday, at New Birth, I will respond to my congregation.

Gillen said Long would not hold an expected news conference Thursday.

The lawyer repeated Long's denial of the allegations in the lawsuits filed this week. Three young men who were members of the New Birth Missionary Baptist Church claim Long coerced them into sexual relations with gifts including cars, cash and travel.

The lawyer said Long will address the allegations when he speaks to his church on Sunday.

Bishop Long serves on the board of numerous organizations, including as the Vice Chair of the Morehouse School of Religion Board of Directors.

"I'm sure he'll remain on the board," a spokeswoman said. "We back Bishop Long through this. We have no reason not to."