Retired Priest Receives 10-year Suspended Sentence in Sex Abuse Case

By Kate Leckie
The News-Post
September 24, 2010

http://www.fredericknewspost.com/sections/news/displayBreaking.htm?StoryID=110339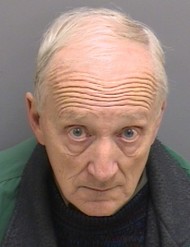 Thomas Roy Bevan



A retired priest received a 10-year suspended sentence today after entering an Alford plea to one count of child abuse in Frederick County Circuit Court.

Visiting Montgomery County Circuit Judge Richard E. Jordan additionally sentenced Thomas Roy Bevan to 18 months of home detention and five years of probation.

Additionally, Jordan ordered Bevan to undergo a mental health evaluation and receive treatment.

An Alford plea is not an admission of guilt, but an acknowledgment that had the case proceeded to trial, the state had sufficient evidence to convict.

Bevan lost his position with the Catholic Church after allegations of child sexual abuse in the mid-1970s surfaced.

On Jan. 22, a Frederick County grand jury indicted Bevan on two counts of child abuse by a custodian, according to court documents.

The documents were sealed until Bevan, a Cascade resident, could be served with an arrest warrant tied to allegations dating to January and April 1976, when he served as a pastor in Frederick.