Lives of Former Dubuquers Intertwined in Book

By Mary Nevans-Pederson
Telegraph Herald
September 26, 2010

http://www.thonline.com/article.cfm?id=296746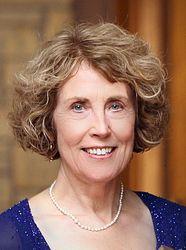 Virginia Tranel, author of the book, "Benita: Prey for Him." Will be signing books at River Lights Bookstore, Oct. 2.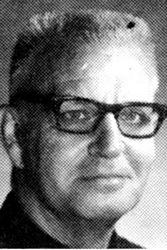 Rev. Henry Dunkel



The lives of two former Dubuque women are intertwined in the new book "Benita: Prey for Him" -- one woman told her story and the other wrote about it.

Benita Kane Kirschbaum, 77, bares her soul in the publish-on-demand book, recounting her 20-year sexual and emotional entanglement with a Catholic priest, which started when she was a fatherless, 15-year-old school girl.

Intrigued by her long-kept secrets, her childhood friend and author Virginia Tranel offered to write about the trauma and its aftermath.

The result is a narrative based on interviews, letters, reports and long-repressed memories, with reconstructed scenes and dialogue "designed to capture the spirit of those events," Tranel explained.

Kirschbaum's tale of exploitation is eye-opening, and the author sets the stage for the haunting saga with a keen understanding of the parochial mind-set in Dubuque in the 1940s, '50s and '60s.

"Catholics in Dubuque looked at priests in awe and naivete. They fawned over them. That clericalism was what we were taught," said Tranel, 76, of Billings, Mont.

want the book?

Virginia Tranel will sign copies of her book, "Benita: Prey for Him," from 1 to 2:30 p.m. Saturday, Oct. 2, at River Lights Bookstore.

The author will read from her book and answer questions beginning at 1:30 p.m.

Kirschbaum was a student at Dubuque's St. Columbkille High School in 1945, when the Rev. Henry Dunkel showed up as the new parish priest, his first clergy assignment. The handsome young priest subtly prepared the teenager through attention and flirting until one day in 1947, when he raped her in a secluded church confessional.

Kirschbaum was under his power from that point on, meeting him for sex in cars, fields, school basements, office and practice rooms and dark recesses of the church. The relationship continued through her college years and beyond. When she tried to end it, the priest flew into a rage, threatening to kill her and her new husband.

Dunkel's priestly functions were restricted in 1992, and he died in 1998. Several other women, including his nieces, have said he also abused them as children.

"I wanted my story out there so it wouldn't happen to anyone else, not out of hatred or revenge," said Kirschbaum, 77, of Bloomington, Minn. "I will yell and tell until I die. Catholics have to realize that priests aren't walking gods."

"The truth needs to be told or we can't fix what's wrong. People try to hide behind institutions like the Catholic Church," Tranel said.